Toyota Recalling 50,000 SUVs for Unintended Deceleration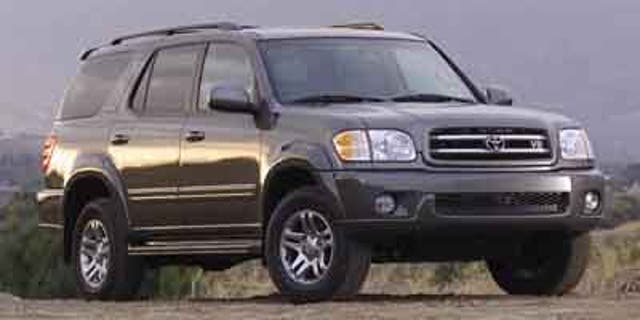 WASHINGTON - Toyota Motor Corp. recalled about 50,000 Sequoia sport utility vehicles from the 2003 model year to fix an unexpected slowing of the vehicle in the latest recall issued by the Japanese automaker.
Toyota said Wednesday that the recall would address the vehicle's electronic stability control system, which helps maintain traction during turning. In some cases, the stability control could active at low speed and prevent the SUV from accelerating as quickly as a driver expects, the company said.
The National Highway Traffic Safety Administration had been investigating the issue and Toyota said it decided to recall the vehicles to address the government's concerns. The automaker said they had no reports of accidents or injuries connected to the issue and about half of the vehicles had already been repaired under warranty.
"Toyota is committed to investigating customer complaints more aggressively and to responding quickly to issues we identify in our vehicles," said Steve St. Angelo, Toyota chief quality officer for North America.
Toyota has recalled more than 8 million vehicles worldwide since October because of acceleration problems in multiple models and braking issues in the Prius hybrid. The company recently agreed to pay a record $16.4 million fine to the government for a slow response to problems with sticking gas pedals.
In the Sequoia case, Toyota said it issued a production change during the 2003 model year to address the stability control problem and published a technical service bulletin to dealers in fall 2003. Owners who have complained about the problem since then have had the skid control engine control unit replaced by dealers and the company said about half have been repaired under warranty.
Toyota said owners who paid to have the work done will be reimbursed.
Owners will receive letters about the recall in late May. The company said owners who paid for the fix should mail a copy of their repair order to the company's U.S. headquarters in Torrance, Calif., for reimbursement consideration.
Owners can call (800) 331-4331 for more information.