Toyota offers to give Camp Fire hero nurse a new truck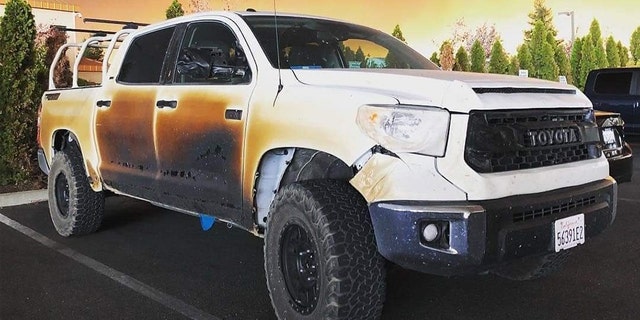 Toyota is coming to the rescue of a nurse who has been heralded for risking his life to aid others during the Camp Fire Paradise, Calif., fire last week.
Allyn Pierce was profiled in a New York Times story that recounted how he and some colleagues were stuck while trying to escape the fire surrounding the Adventist Health Feather River hospital, where he manages the intensive care unit, but when they had the opportunity to get clear, turned around and headed back to the hospital instead.
There, they pulled equipment outside of the endangered buildings and set up a triage center as people were evacuating the facility and the surrounding area. Soon, everyone was out and Pierce filled the seats of his truck and headed through the inferno for safety.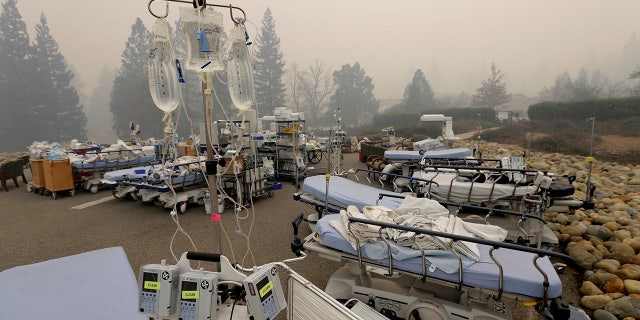 After the ordeal, Pierce posted photos of his scorched white truck on his Instagram account, which is full of images of it in happier times. "This truck literally saved my life today," Pierce wrote.
Unfortunately, while Pierce was unharmed, he lost his home and doesn't know what's going to happen with his job. On Monday, he reluctantly posted about a GoFundMe campaign that a well-wisher had set up on his behalf, but he also got some surprising news. Someone at Toyota had heard his story, and the company decided to thank him for his efforts by replacing the truck.
"Our hearts go out to the victims of the devastating California wild fires," the automaker's statement reads.
"We are extremely grateful to all of the emergency crews who are working tirelessly to extinguish the fires and helping people to safety. We are especially thankful to one hero in particular, Allyn Pierce, for risking his life and sacrificing his Toyota Tundra to drive people to safety. Toyota is so humbled by Mr. Pierce's selfless act that we're pleased to offer him a brand new Tundra."
A new Tundra Crewmax like Pierce's starts at around $37,000. Pierce has not yet publically commented on the generous offer.