Toyota Launches 'High-Performance' Prius?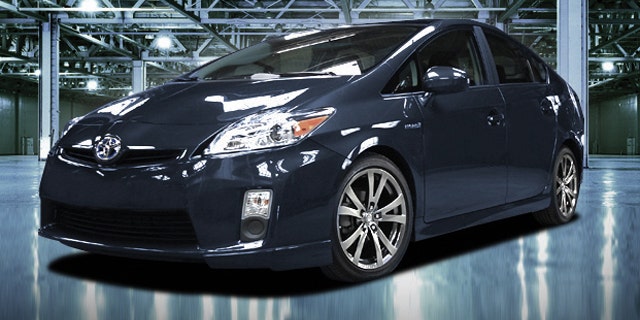 Ask any Prius owner why they purchased their car, and the responses will likely include fuel economy, reduced emissions, cost savings and potentially even the car's futuristic styling. We'd be willing to bet no one would respond with superior handling, crisp turn-in, straight line acceleration or slalom speed. The Prius isn't a sports car and it falls short of most people's definition of a sporty car. Instead, it's a fuel efficient hybrid that blends practicality with affordability and even ride comfort.
Toyota wants Prius buyers to think outside the box, so they're offering a limited-edition Prius Plus Performance Package. The kit is color matched to cars in Blizzard Pearl, Classic Silver Metallic, Black or Winter Gray Metallic and can be added to any Prius Two, Three or Four model for $3,699, or to any Prius Five model for $2,999.
The package includes a body kit with front and rear bumper spoilers, side skirts and a unique rear diffuser; Toyota says this improves the Prius' already-admirable coefficient of drag, but they fail to specify by how much. Next comes 17-inch wheels, forged for lighter weight and fitted with wider tires, followed by lowering springs and a stiffer rear sway bar. Rounding things out is a unique Plus exterior badge and Plus carpeted floor mats.
No changes are made to the hybrid powertrain, so horsepower isn't upped and fuel economy remains unchanged (although lighter wheels and less drag should net you a small gain). Still, Prius Plus Performance Package cars really will go around corners quicker than their stock counterparts, which may be a selling point to a small minority of buyers. Dealers will begin taking orders for the kit this month.
Click here for more from TheCarConnection