Tony Dow reunited with his 1962 Chevrolet Corvair after 51 years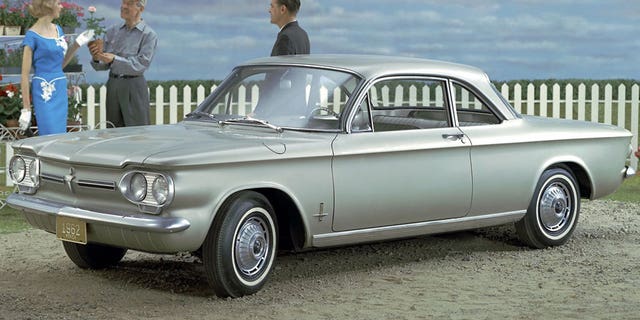 Leave it to…Alan?
Actor Tony Dow has been reunited with an old friend that he never expected to see again.
Not Jerry Mathers -- the two "Leave it to Beaver" stars are still in touch -- but the 1962 Chevrolet Corvair Spyder he bought as his first car when he was on the show at age 16.
The San Diego Union Tribune reports that the 71-year-old Dow was recently contacted at his home near Malibu, Calif., by a man named Marty Tryon. Turns out he was friends with the man Dow sold the car to 51 years ago, Alan Dadisman. Dadisman was a prop maker at the studio where "Leave it to Beaver" was produced and kept the car all these years.
He restored it in 1987, but had to park it for good about seven years ago when he got ill. He died this year, but not before telling Tryon to track Dow down and give the car back to him.
CBS News 8 - San Diego, CA News Station - KFMB Channel 8
Originally blue, the car is now painted black and has a new 180 hp turbocharged engine from a later Corvair. It hasn't run in several years, but Dow plans to have it refurbished and start driving it again.
The married Dow jokingly told KFMB TV he'll take it to Bob's Big Boy and try to pick up girls like he used to. Not that he was ever successful.
Gee, Wally.