Time capsule 1987 Buick Grand National being auctioned on Ebay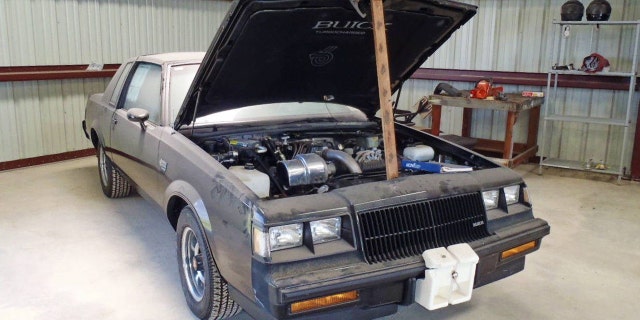 NEWYou can now listen to Fox News articles!
The Buick Grand National was one of the great muscle cars of the 1980s and survivors remain coveted collectables today, but how great would it be if you could buy a brand new one?
Well, you can. Almost.
A black 1987 Grand National that was never registered, and has an interior that's still wrapped in the plastic from the factory, is currently up for auction on Ebay.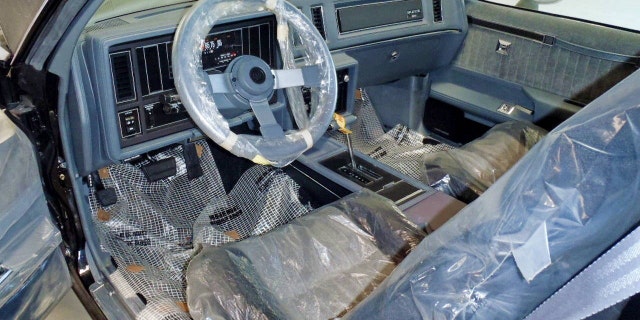 It does have 49 miles on the odometer. The listing says that a lot of that was put there when the car's first owner picked it up from a delivery truck at the entrance to the former U.S. Air Force base he lived on and drove it to the hanger that he stored it in, then drove back to the gate when he sold it…12 years later.
It changed hands once more, remaining in its time capsule condition, when the seller's brother bought it in 2000 and put it away again, starting it occasionally to keep the 3.8-liter turbocharged V6 in running condition until he passed away recently.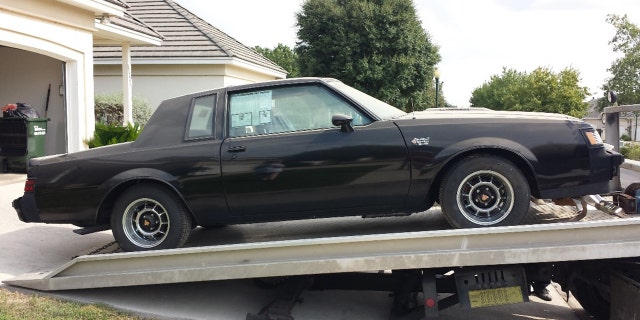 The car is fully loaded, save for the digital speedometer option, and even has its very period-correct original equipment T-Tops. The only thing missing right now is a battery, for unexplained reasons.
It's being offered with a "modest reserve" price through Saturday, but as of Tuesday the bidding had already reached $70,000. That's about $20,000 more than almost, but not quite this perfect examples typically go for.
That doesn't count "The Twins," of course, which were a pair of low mileage 1987 Grand Nationals with sequential VINs that had been sitting together in a garage for years and were sold in February for $205,699 combined, thanks in large part to the novelty.