Three drivers escape death as truck jumps highway median and lands on their cars
Three drivers and two dogs narrowly escaped death as a commercial pickup truck came barreling down a highway off ramp, jumped a median and landed on top of their vehicles, trapping one of them for an hour-and-a-half.
The dramatic crash took place in the Australian city of Caboolture last week and was captured on the dash cam of a tow truck that was stuck in traffic behind the cars.
In the video posted to the two truck company's Facebook page, the apparently out of control vehicle can be seen narrowly missing another car as it storms through moving traffic on the other side of the road before it hits the grassy divider and goes airborne, then T-bones the side of one of the stationary vehicles that were waiting for a red light to change.
Screams can be heard in the clip as the driver of the tow truck moves closer to the scene of the accident and gets out to offer assistance.
"My main concern was to turn off all the cars and make sure no fuel was leaking," the tow truck driver told 9NEWS.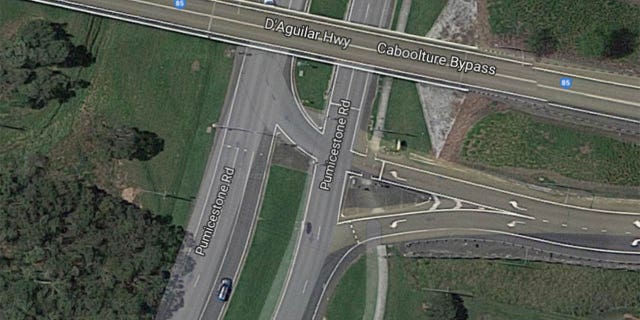 Two women were taken to the hospital, including the trapped driver, Anthea Avery, who had two dogs with her in her car that were unharmed.
Drug paraphernalia and accesories were found in the pickup and its 23-year-old driver was arrested and sent for illicit substance tests, according to Perth Now.