Three big pickup debuts at the Detroit Auto Show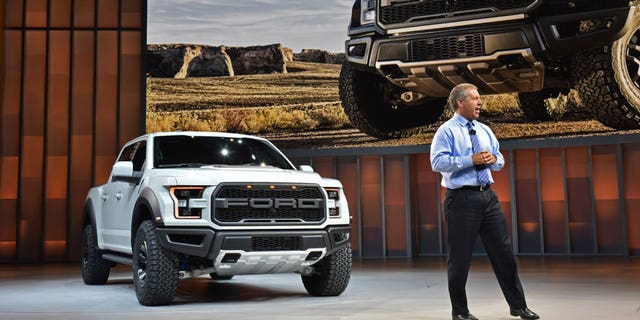 Looking for electric cars? There are plenty of them on display at the Detroit Auto Show this year, including the Chevy Bolt compact, with its 200 mile range, and the 80 mpg Chrysler Pacifica plug-in hybrid minivan.
But with gas prices down, and sales up, pickups are also making a big impact in the Motor City. Honda, Ford and Nissan are all unveiling new models, each with a unique take on the pickup formula. Here's a look.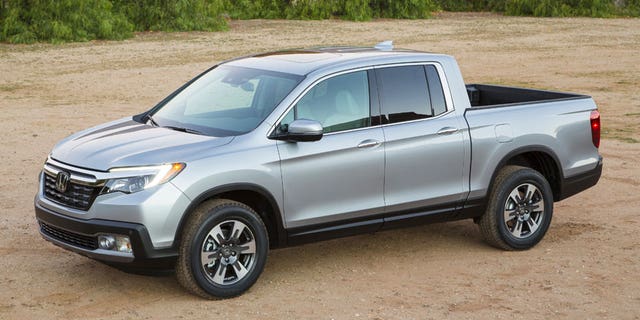 A front-wheel-drive pickup? Honda's making it happen with its all-new Ridgeline. The midsize "truck" is based on the Pilot SUV, and will be offered in both two- and four-wheel-drive models. Honda says it will be the quickest and most fuel-efficient pickup in the segment, with the ability to haul a 1,600-pound payload. Need some tech? It can steer itself between the lines on the highway, brake for pedestrians, and its bed is fitted with "exciters" that turn it into a gigantic loudspeaker for the ultimate tailgate parties.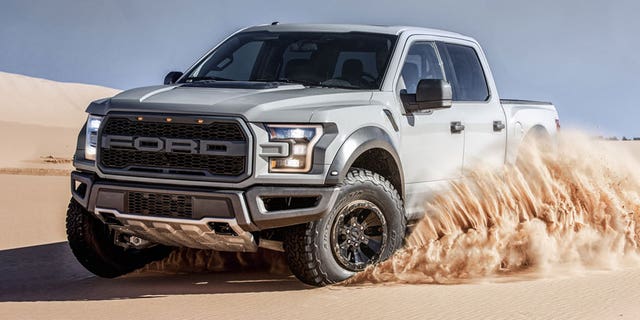 2017 Ford F-150 Raptor SuperCrew
If you have a family full of adrenaline junkies, this may be the only vehicle for you. The high-performance F-150 Raptor SuperCrew was designed to tackle everything from rock crawling to high-speed desert running with a 3.5-liter twin-turbocharged V6, 10-speed transmission, long-travel suspension, and a computerized 4x4 system that can handle any surface. And thanks to its aluminum and composite body, Ford says the new Raptor weighs 500 pounds less than the old one, which means that it can fly even better, both down the road and through the air.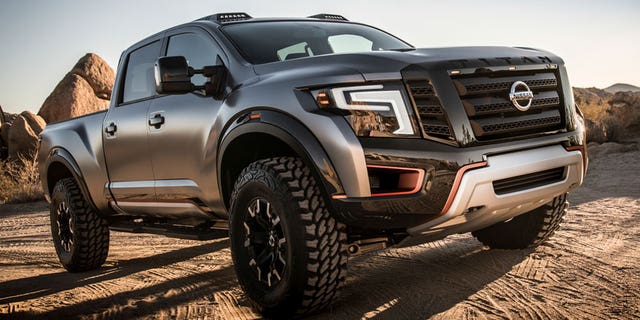 The Titan Warrior is truly a giant. It's nearly seven feet tall, and even wider than that. Based on Nissan's new heavy duty Titan XD, this 4x4 adventure concept is powered by a 5.0-liter V8 diesel engine and clothed in what Nissan describes as "Modern Armor" bodywork. With a 3-inch lift kit and riding on 37-inch wheels, the Titan Warrior should be able to clear most obstacles, but if that fails, it can probably drive right through them.