The U.S. Marines are getting a new off-road ride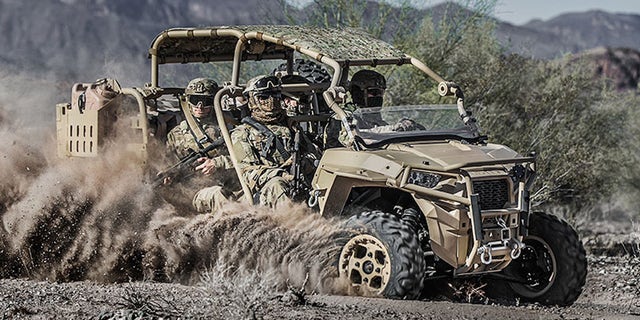 NEWYou can now listen to Fox News articles!
The U.S. Marines have a new recruit.
The department of the U.S. Armed Forces has placed an order for 144 Polaris MRZR D4 UTVs, a compact off-roader that was unveiled earlier this year. The 4x4 features a turbocharged three-cylinder engine that can run on either diesel or the military's favored JP8 fuel.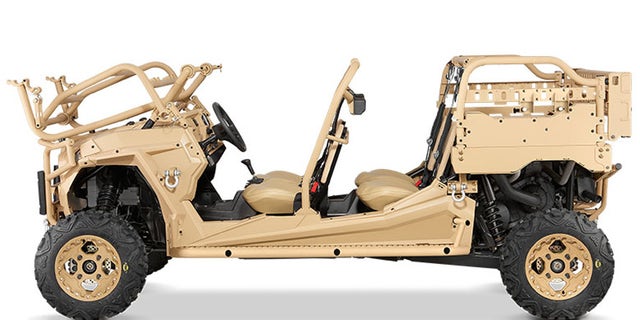 Based on the company's popular commercial side-by-sides, the MRZR D4 was redesigned with a collapsible roll cage that allows it to fit inside CH-47 Chinook, CH-53 Stallion, MV-22 Osprey, and C-130 Hercules helicopters for quick deployment into the field.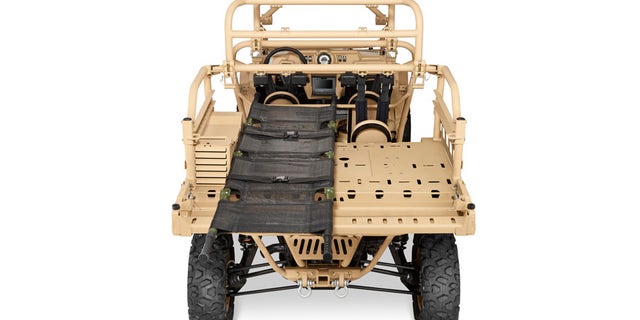 The four-seat vehicle has a payload rating of 1,500 pounds, and can be reconfigured into a miniature ambulance with one or two litters for injured troops in the rear. To keep a low profile, Polaris offers an infrared headlight that works with night vision goggle and allows for blackout driving.
According to Jane's, the Marines will be distributing 18 of the vehicles to each of its infantry regiments.
----------
Polaris reinvented the wheel: