The rotary engine lives in the Mazda RX-Vision Concept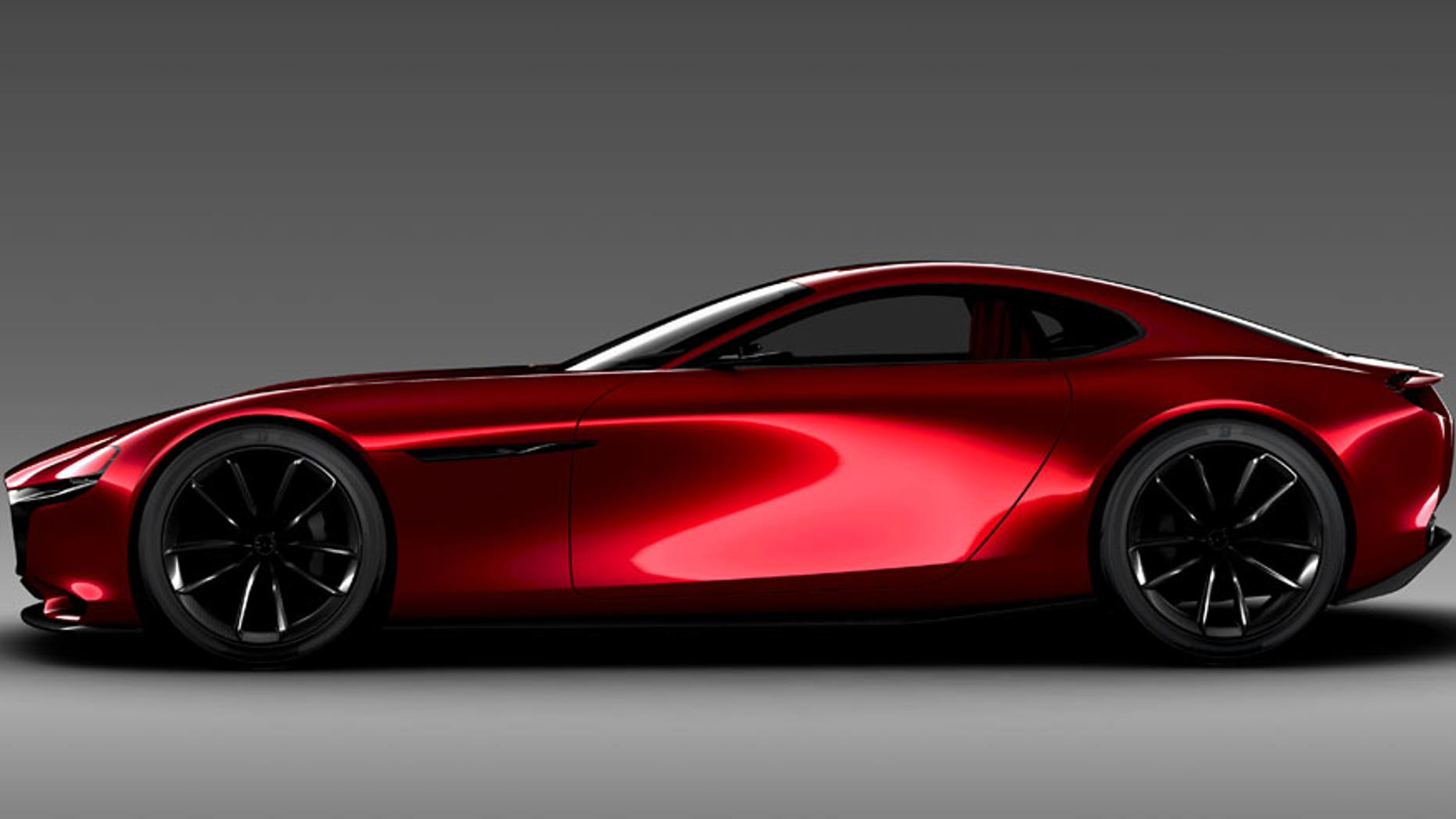 The cycle of life continues for the rotary engine.
The Mazda RX-Vision Concept unveiled at the 2015 Tokyo Motor Show previews a new sports car that the company hopes to introduce soon. It's a sleek and sexy 2+2 coupe, but its most tantalizing feature is the Wankel rotary engine that Mazda says is lurking under its long, low hood.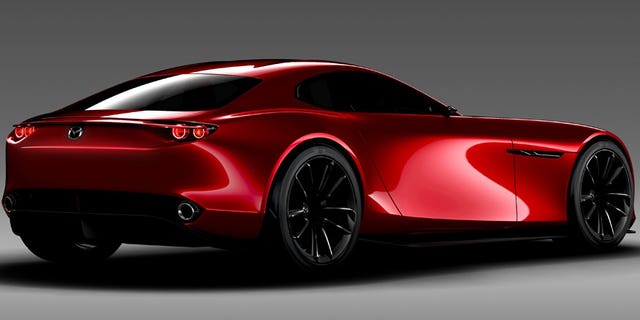 Mazda last produced a vehicle with this type of engine in 2012, discontinuing it due to the design's relatively poor fuel economy, emissions performance, torque and reliability, compared to piston engines. Nevertheless, its high power density and smooth-running characteristics have earned it many loyal fans over the years, as well as victory at the 1991 24 Hours of Le Mans.
But work on the technology has continued, and Mazda's R&D boss, Kiyoshi Fujiwara, told Autocar that the efficiency of the latest version is now on par with more conventional engines thanks to advances in engineering software, while the other issues have also been mitigated.
The exact specifications for the new engine and the RX-Vision have not been revealed, but Fujiwara says the goal is to build a production car that would be lighter than the Porsche Cayman while delivering similar performance.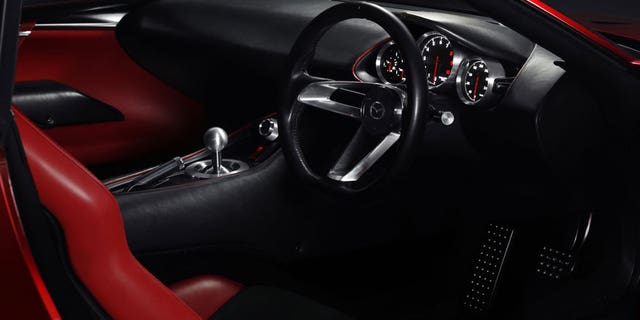 The RX-Vision is about the size of a Jaguar F-Type, rear-wheel-drive, and has a simply-designed interior with a style similar to the one in the current MX-5 Miata. With two pedals, the concept appears to use an automatic transmission, but Fujiwara says he would like to offer a manual if the car goes on sale.
When that will be has yet to be announced, either the 50th anniversary of Mazda's first rotary-powered car in 2017 or the company's 100th anniversary in 2020 would be a good bet for the Wankel's rebirth.