The pope's little car is no beast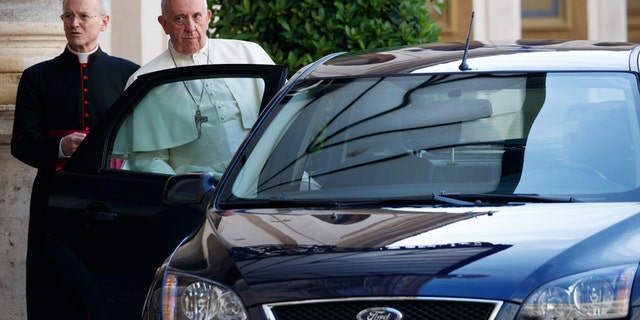 Pope Francis arrived at his meeting with President Trump in something old and blue.
The pontiff's ride of choice for trips within Vatican City is a 2008 Ford Focus with cloth seats, which fits with the humble lifestyle that he encourages the clergy to live through his example. Although he's had it for years, it caught the eye of visiting media covering the event.
The five-door hatchback was dwarfed by the armored Chevy SUV the president was chauffeured to the meeting in -- accompanied by a security motorcade -- in lieu of the hulking Cadillac limousine known as "The Beast" that he uses in Washington and on some trips.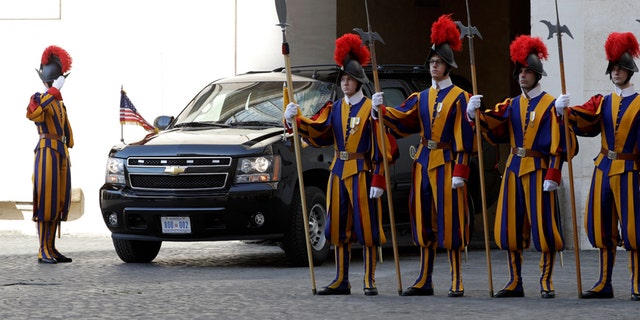 The Focus isn't the only car in the papal fleet, however. The pope is often paraded through public events in an open-top Mercedes-Benz G-Wagen, and sometimes he even gets behind the wheel of a 1984 Renault 4 with over 185,000 miles on it that was donated to the Vatican by an Italian priest.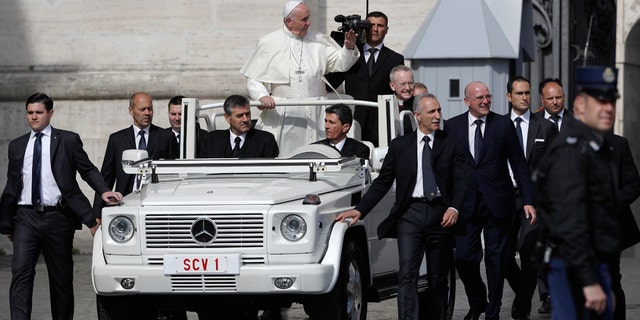 While he was visiting the U.S. in 2015, the pope was escorted around in a loaned Jeep Wrangler, along with a couple of $20,000 Fiat 500Ls that were later auctioned for charity for $300,000 and $82,000.
PRESIDENT TRUMP'S NEW LIMOUSINE LOOKS ALMOST READY FOR THE ROAD