The last Oldsmobile ever built is for sale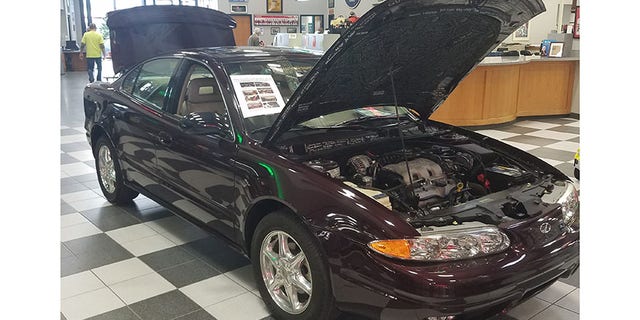 This was definitely not your father's Oldsmobile, because he never had the chance to buy it.
The last Oldsmobile ever built is going up for auction on Dec. 15. The 2004 Alero is still owned by General Motors and until recently was part of the GM Heritage Center collection.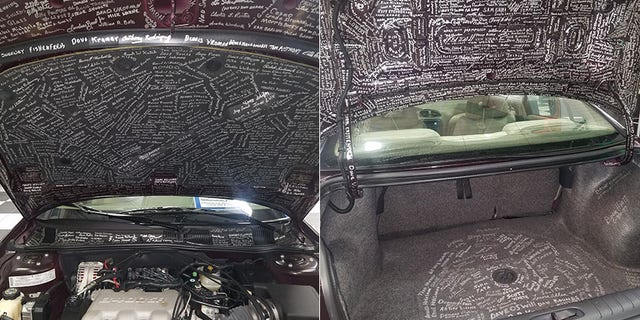 The dark cherry sedan rolled off the line at Lansing Car Assembly in Michigan on April 29, 2004 and was signed under the hood and in the trunk by all of the workers at the now-shuttered plant.
GM had announced plans in 2000 to eliminate what was at the time America's oldest car brand, due to its unprofitability. Pontiac, Saturn and Hummer would follow it into the history books a few years later, leaving the automaker with four core American brands: Chevrolet, Buick, GMC and Cadillac.
The Alero is being offered at the State Line Auto Auction in Waverly, N.Y., which is one of GM's top outlets for selling company-owned and off-lease cars. The automaker has not said why it has decided to let the car go.
2004 Aleros typically sell for under $5,000 today, but few have practically no mileage or come with a manufacturer's statement of origin, like this one.
Only dealers are authorized to bid at the auction, so it is very likely the historic ride will end up as a showroom showpiece, rather than your dad's driveway.
Along with the Alero, GM is also auctioning off a 1996 Oldsmobile Cierra and 1999 Oldsmobile Cutlass, both the last of their models built.