The Ford F-150 Raptor SuperCrew is ready to roll over just about anything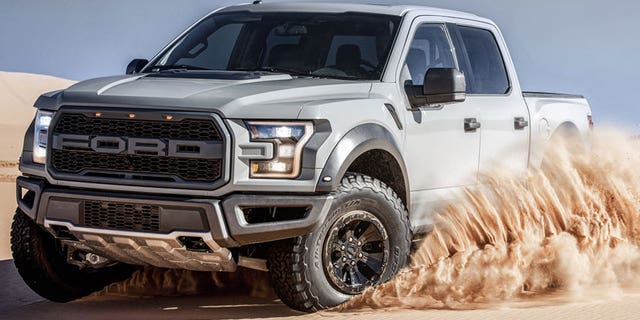 Ford may want to think about making a four-door Mustang Shelby.
The F-150 Raptor pickup was the best-selling vehicle produced by the Ford Performance division (then-known as SVT,) when it went on hiatus at the end of 2014. At that time, the SuperCrew model accounted for 80 percent of its sales, despite the trimmer SuperCab, with its small rear-access doors, being a more fitting configuration for a high performance machine.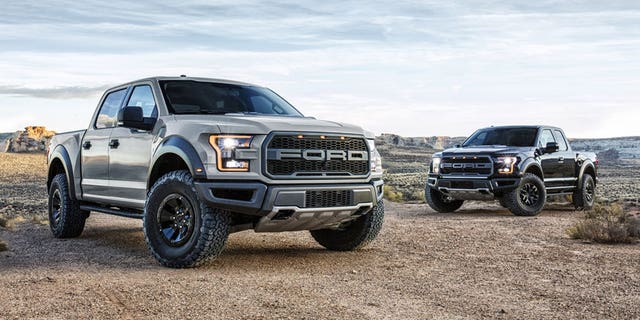 Nevertheless, most Raptor customers clearly want as much truck as they can get. So, a year after unveiling the upcoming 2017 Raptor SuperCab, Ford has rolled out a new SuperCrew model to go with it.
Mechanically, the two are the same, and vastly different than the old truck. Built with F-150's new aluminum construction, they each drop around 500 pounds, and come with a 3.5-liter twin-turbo V6. Ford Global Performance Vehicle Chief Engineer Jamal Hameedi says it will be more powerful than the 411 hp 6.2-liter V8 it replaces, but by how much, he won't yet reveal.
Hameedi does assure that the truck will be quicker, faster, and better handling than the old Raptor, while retaining its focus on desert running, although serious rock-crawling capability is still in the mix. A new 10-speed automatic transmission should help it cover this varying ground.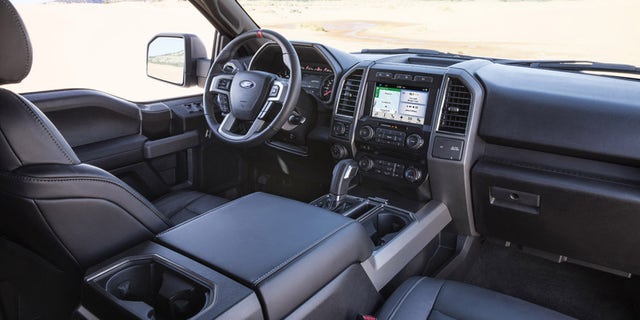 As will its 4x4 system. The Raptor's unique E-Locker rear differential carries over to handle high-speed, trophy truck-style 2WD sand action, and its available Torsen front diff adds traction on tough climbs. Figuring out which to use, and when, should be a snap with a new Terrain Management system that replaces the array of switches and buttons in the old Raptor and simply lets you choose from six modes that include Baja and Rock. It figures out which range to set the transfer case to, which diffs to lock, and offers an all-wheel-drive mode for everyday driving on slippery roads.
For when the going gets really tough, there's a new 360-degree video system with a nose camera that can look over rises while you're staring at the sky through the windshield; a set of beadlock-capable wheels will be a factory accessory; and a suspension upgraded with sturdier Fox shocks and 11.2 inches of wheel travel in front and a foot in the rear.
Even if you do scrape the fenders on tight trails, the damage shouldn't be too bad since they're made from ding-resistant sheet-molded composite, as were the outgoing Raptor's. The new Avalanche Grey paint color revealed with the SuperCrew will help cover up any scratches, too, and it looks pretty mean.
No word yet on how much the 2017 F-150 Raptor will cost when it goes on sale this fall, but the last SuperCrew started at $49,000. That's almost exactly the same price as the latest Mustang Shelby, which is also available in Avalanche Grey, but still only comes with two doors.
----------
Return of the Shelby GT350