The coolest thing about the 2015 Ford Mustang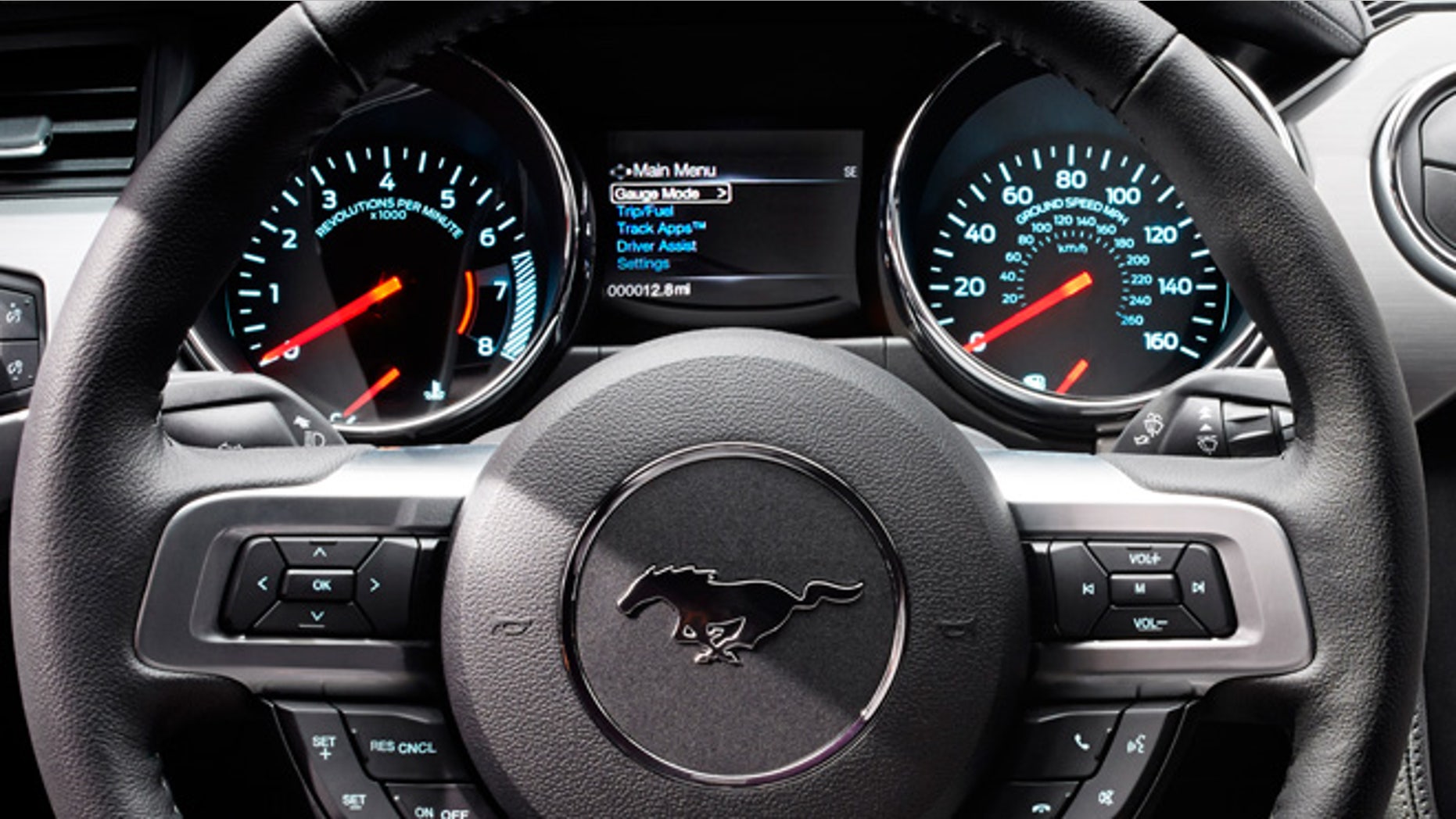 Even the folks at Ford don't know for sure if the Mustang was originally named after the horse or the WWII fighter plane, but there's a little bit of both in the all-new 2015 model.
Along with a herd of pony emblems inside and out, the dashboard features toggle switches, circular vents, and aluminum facing that wouldn't look too far out of place in a small aircraft.
Click here for more about the 2015 Ford Mustang
But the coolest tip of the hat to its combined backstory can be found on the speedometer, which is labeled Ground Speed MPH, just in case you thought you were really flying, which you might thanks to the Mustang GTs new electronically limited top speed of 155 mph.