The Chevrolet Colorado ZR2 Bison is an extreme off-road machine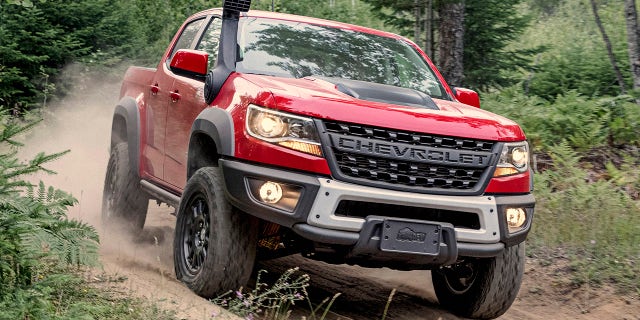 Chevrolet has customized one of its trucks with the help of a custom truck company.
The automaker's Colorado ZR2 Bison is an extreme rock-crawling version of the midsize pickup that was developed with off-road specialist American Expedition Vehicles.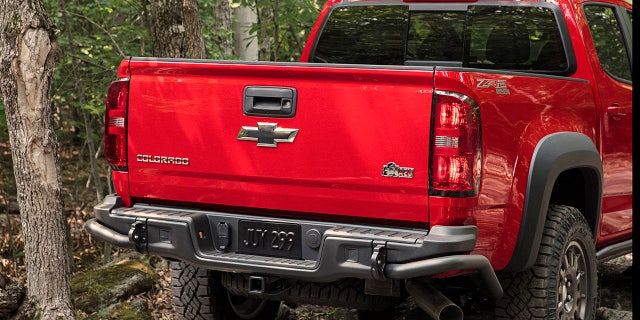 The new model is built on the bones of the high performance Colorado ZR2, which features a 2-inch lift and a unique long-travel suspension system that was designed to tackle high speed running on rough terrain and even take large jumps.
2018 CHEVROLET COLORADO ZR2 TEST DRIVE:
Available with either a 3.6-liter V6 or 2.8-liter turbocharged four-cylinder diesel, the Bison is fitted with a full array of underbody skid plates, beefy steel bumpers with a winch attachment and recovery hoops, plus a unique set of wheels wrapped in 31-inch tires.
A dust-busting snorkel air intake is optional, and AEV logos, which happen to feature a bison, can be found on the outside and in the cabin of the truck, while the grille is emblazoned with the 'CHEVROLET' name across it.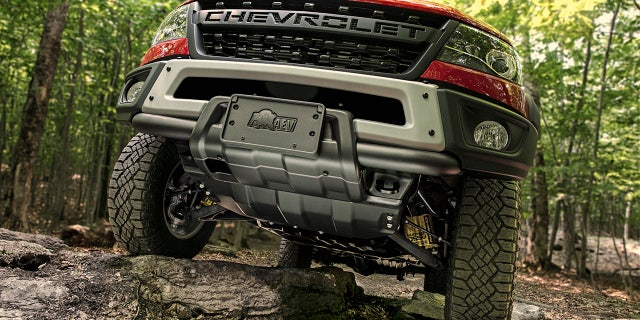 The Bison's closest competitor is the Toyota Tacoma TRD Pro, although Ford has introduced a Raptor version of its upcoming Ranger midsize pickup in overseas markets that's likely to be offered in the U.S. sometime after that truck goes on sale next year.
Pricing for the Bison will be announced closer to its on sale date in January, but the standard ZR2 starts at $42,290.
MORE TRUCK NEWS FROM FOX NEWS AUTOS