The AWD Dodge Challenger GT is ready to muscle Old Man Winter
NEWYou can now listen to Fox News articles!
Have a case of the winter blues? Why not take your muscle car out for a spin?
You can now that Dodge has introduced the all-wheel-drive Challenger GT.
Since the Challenger is based on the Charger sedan, which has been available with all-wheel-drive for years, Dodge has had the tech to make this happen in its back pocket since the retro coupe was introduced in 2008.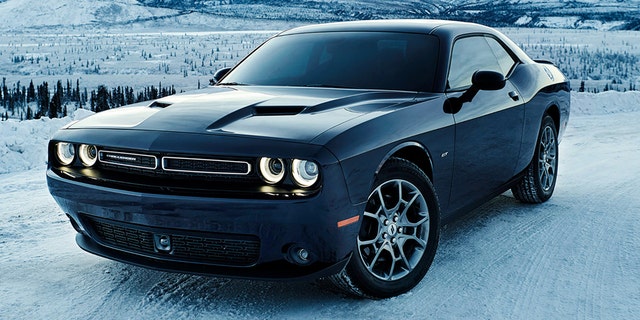 Tim Kuniskis, the head of Dodge and all of FCA's passenger car brands, says the automaker had for too long bought into the idea that a muscle car had to be rear-wheel-drive. Then he looked at the numbers and found that many of the people shopping for Chargers were also looking at the Challenger, but decided to go with the sedan simply because it offered all-weather traction. In the 17 states identified as "snow states," he says all-wheel-drive Chargers make up a majority of sales, so adding it to the Challenger seemed like a no-brainer.
Sticklers will note that the Challenger GT is only available with a V6 engine, so some might say it's technically a "pony" car, not a "muscle" car, but with 305 horsepower that's just splitting hairs. Dodge has made a Hemi-powered AWD Charger in the past, but discontinued it after 2014 due to low sales, Kuniskis says, so a Challenger GT V8 remains a dream for now.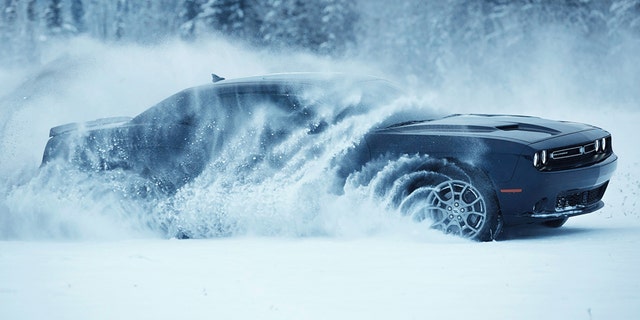 That's not to say it was easy. The Challenger has a 4.2-inch shorter wheelbase than the Charger, so a substantial amount of engineering went into the swap, but the two all-wheel-drive systems are basically the same. The AWD system actually operates in rear-wheel-drive mode most of the time, disconnecting the front axle until it's needed in an effort to save fuel. The payoff is a 27 mpg highway rating, but any attempts to do a smoky burnout with its standard all-season Michelin tires is likely be thwarted with four-wheel grip, which should be appreciated if your local drag strip is covered in snow.
The Challenger GT is heading to showrooms right now at a starting price of $34,490.