The 5 most collectible fourth-generation Ford Mustangs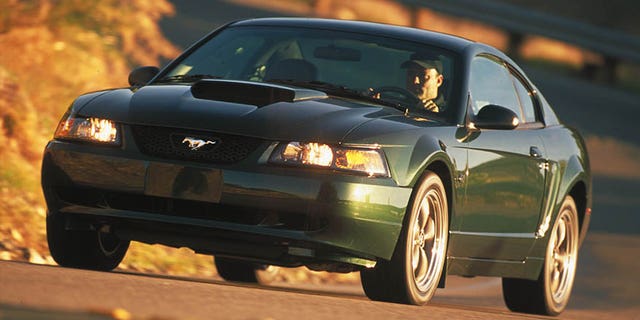 The fourth-generation Ford Mustang suffers a bit from middle-child syndrome. It debuted 23 years ago and spanned a full decade of model years (1994–2004), but it has yet to gain the same regard as other generations of America's pony car. Wedged between the charming blandness of Fox-body Mustangs and the retro styling of fifth-generation models, fourth-gen Mustangs aren't at the top of many dream car lists.
Even so, Ford (and in-house skunkworks SVT) produced some memorable Mustangs over those years, and they offer V-8 power, rear-wheel drive, and muscle-car feel with relatively modern reliability—at a generally affordable price.
Those low prices are ready to go up, however. For the most part, special versions of fourth-gen Mustangs seem to have stopped depreciating, and some are now seeing significant value growth. In fact, buyer interest (measured by the number of insurance quotes through Hagerty) has grown by 130 percent in the past five years and 15 percent in the last 12 months. Quote values have also bottomed out. Among those who show interest in fourth-gen Mustangs, 38 percent are Gen-Xers and 19 percent are Millennials; both numbers are considerably higher than average.
In terms of collectibility, it's the rarer, higher-performance models that are leading the way. Here are five fourth-gen Mustangs that are making the transition from used car to collector car.
1. 2000 Cobra R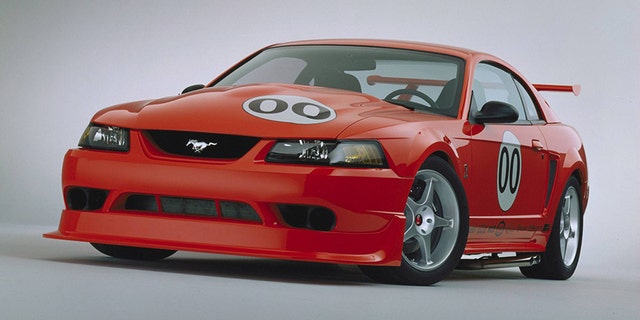 Hagerty Price Guide: $18,000–$60,000
Limited-production, track-oriented models are generally the most collectible version of any car, and the fourth generation Mustang is no exception. The 2000 Cobra R lasted just one year and, with the standard Cobra on hiatus, was the only SVT Mustang that model year. Rated at 385 horsepower and 385 lb-ft of torque, the Cobra R was stripped of all creature comforts for weight reduction. It is distinguished visually by a taller hood, high rear spoiler, removable front splitter, and unique wheels. All 300 built were red. While the 2000 Cobra R has already experienced significant value growth in its 17 years, prices haven't yet reached the car's original $55,000 base MSRP. Over the past four years, values (for examples in #2 or "excellent" condition) are up 9 percent.
2. 2003–04 Cobra SVT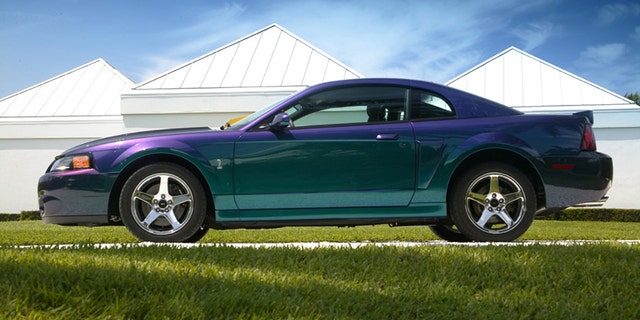 Hagerty Price Guide: $11,250–$37,500
After another hiatus in 2002, the SVT Cobra returned for 2003. Nicknamed "The Terminator," the 2003–04 Cobra had a supercharged 4.6-liter V-8 with cast-iron block and was rated at 390 horsepower and 390 lb-ft of torque. It offered a quarter-mile time in the mid-12s and governed top speed of 153 mph. With a base price around $34,000 for the coupe and $38,000 for the convertible, more than 30,000 were built over two years. Prices have remained relatively flat in recent years, which—looking on the positive side—means they aren't depreciating anymore. The 2003–04 Cobras (#2 examples) have seen a value bump of 2 percent in the last two years.
3. 2001 Bullitt
Hagerty Price Guide: $8,000–$40,000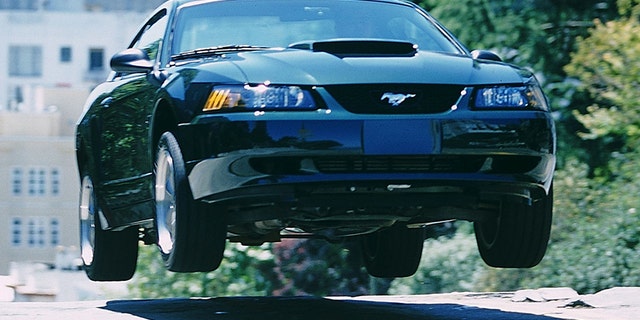 More than 30 years after Steve McQueen gave the Mustang an eternity of good press with the 1968 film 'Bullitt,' Ford came out with a retro-styled and beefed-up version that paid homage to the Highland Green fastback McQueen drove in the movie. The 2001 Bullitt Mustang had American Racing Torq Thrust-style wheels, as well as aluminum pedals and shifter, plus it deleted the fog lights and rear spoiler for a cleaner overall look. Road & Track called it "muted without being boring." Performance was enhanced as well, with a bump in horsepower and a better torque curve, as well as a lower ride height, better suspension, and bigger brakes. Like other fourth-gen Mustangs, Bullitt prices are relatively flat, but they also seem to be making the transition from used car to collectible. Prices for #2 cars have seen a 1 percent bump in the past year and are currently at $25,000, which is getting close to the car's original $26,000 base price.
4. 1995 SVT Cobra R
Hagerty Price Guide: $10,000–$36,000
Ford's Special Vehicle Operation (SVO) was rechristened Special Vehicle Team (SVT) in 1993, with the F-150 Lightning and the Fox-platform Mustang Cobra as the first offerings under the new name. But with only 235 horsepower in the Mustang and 240 horsepower in the Lightning, power was, well, less than special (remember, the Chevrolet Camaro Z/28 made 275 horsepower at the time). Enter the SVT Cobra R, based the fourth-generation Mustang introduced in 1995. Designed with the track in mind, it had no back seat, radio, air conditioning, or fog lights, and you needed a racing license to buy one, even though it was street legal. Most of all though, it had power; a massaged version of the the 5.8-liter Windsor V-8 used in the Lightning pickup with higher compression and a hotter cam made 300 horsepower. Only 250 were built and all were white with saddle cloth interior and a base price of $35,000. SVT Cobra R models have the right mix of very limited production and track-focused design, which will likely make them among the most collectible and valuable Mustangs of their generation. Now over 20 years old, they have started to gain appreciation in the market, and the Hagerty Price Guide value for #2 cars has increased by 12 percent over the last four years.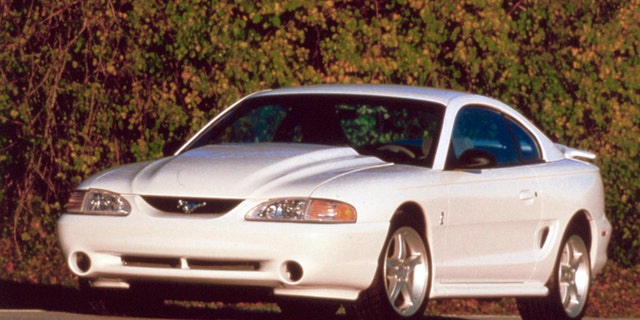 5. 1994–2004 GT
Hagerty Price Guide: $4,200–$21,600
The standard Mustang GT was, of course, the most produced version of the V-8 fourth-gen Mustang and spanned the car's entire 10-year production run, so it is naturally going to be the least collectible variant. Nevertheless, the GT is following a similar price pattern of other cars on this list, having stopped depreciating and now experiencing a slight value bump (of 1 percent) for good examples over the past couple of years.