The 2018 F-Series Super Duty Limited is Ford's first $100,000 pickup
The Ford F-Series is going where it's never gone before.
Ford unveiled on 'Fox & Friends' Thursday the new F-Series Super Duty Limited -- its most luxurious and expensive model ever.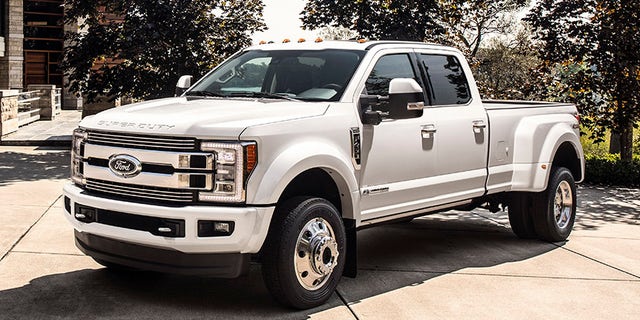 The luxed-up truck starts at $82,130 for an F-250 4x4, while a fully loaded F-450 4x4 Limited dually rings up at $95,750. Add title, taxes and fees and you're pretty much looking at a six-figure truck, and Ford's priciest product next to the $450,000 GT supercar.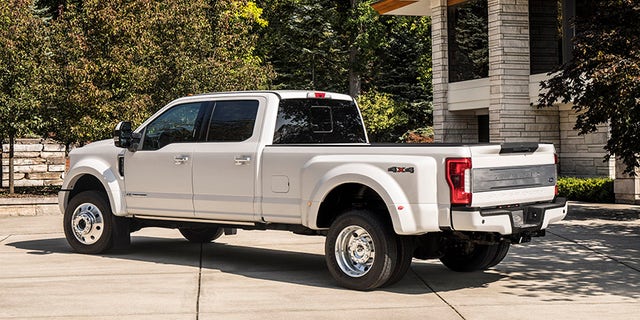 All of the Super Duty Limiteds come loaded with a long list of standard features that includes a 360-degree camera system, adaptive cruise control, panoramic moon roof, unique two-tone Camelback leather upholstery, a microfiber suede headliner and a 6.7-liter V8 diesel engine.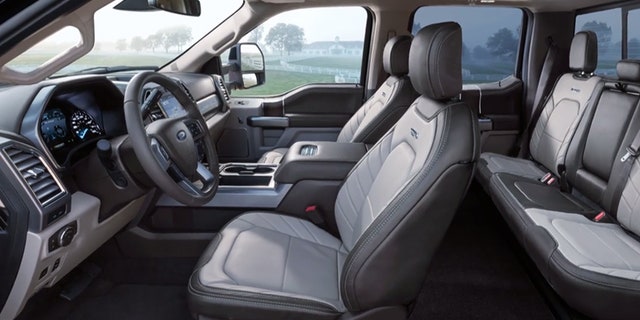 Ford Super Duty marketing manager Brian Rathsburg said a typical target customer is someone who tows a $250,000 horse trailer with million-dollar horses on board, or a six-figure boat, and is looking for a truck to match.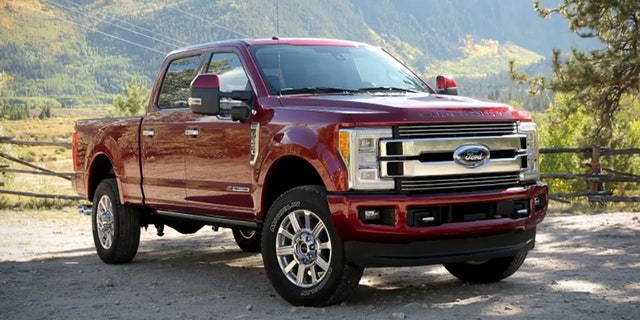 Transaction prices for heavy duty pickups have skyrocketed in recent years as brands have added more upscale models to their lineups. The industry average was $55,473 in August, according to Kelly Blue Book. Ford leads the segment at $57,199, with high end models accounting for over half of Super Duty sales.
You'd better get your work or cowboy boots polished soon, because the 2018 Series Super Duty Limited is scheduled to start dressing up Ford showrooms by the end of this year.