The 2018 Cobra Jet is the quickest Ford Mustang ever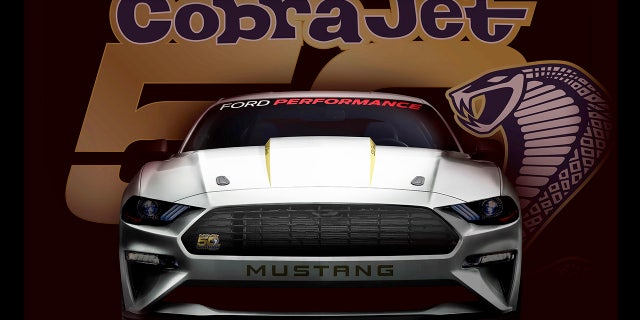 NEWYou can now listen to Fox News articles!
Ford is celebrating the 50th anniversary of its legendary Cobra Jet Mustang drag racer with a 2018 model that it promises will be the quickest Mustang ever.
The NHRA-approved coupe isn't street legal, but comes race-ready with a supercharged 5.2-liter V8, 9-inch solid rear axle, re-designed suspension, custom roll cage, racing seats and a set of Weld wheels.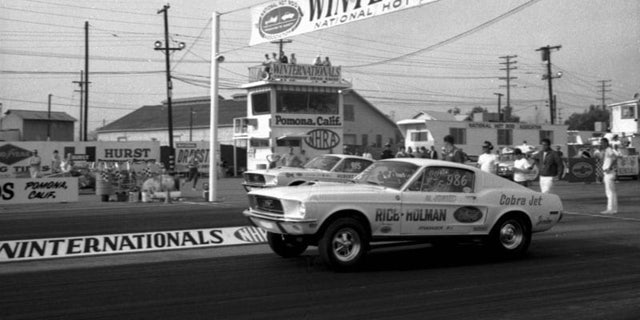 Ford will reveal its full design and additional specifications this summer, but says the car will be able to run mid-8-second quarter-miles at a trap speed over 150 mph.
Just 68 will be sold in red or white with optional retro-style 50th anniversary badges and graphics at a price that's yet to be announced, but will likely be around $100,000.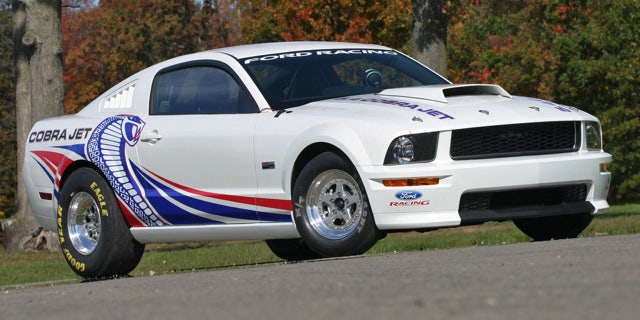 That will be the biggest batch of Cobra Jets ever offered. Ford only built 50 of the 1968 original and each of the six that it made between 2008 and 2016.
And if drag racing's not your thing, don't worry. Ford is also introducing a NASCAR Cup version of the Mustang for next season, although it will be even harder to get your hands on one of those.