The 2018 Buick Regal TourX is the American station wagon's last stand...sort of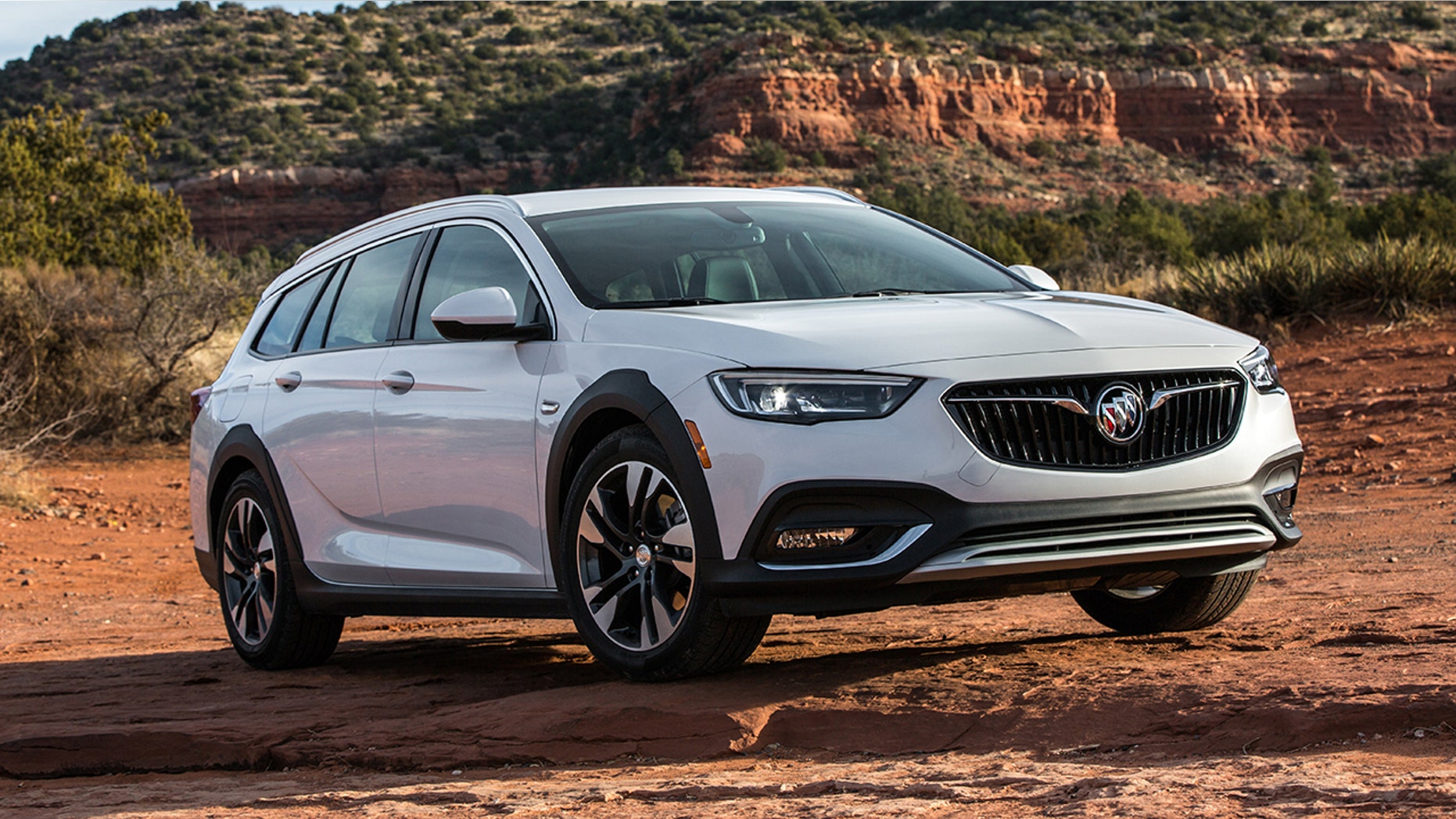 The Buick Regal TourX is the only station wagon you can buy from an American brand today, which is an improvement. For the past four years there haven't been any.
The last was the Cadillac CTS Sport Wagon, a European-style…well, sport wagon that was a good performer, but sold like cold cakes.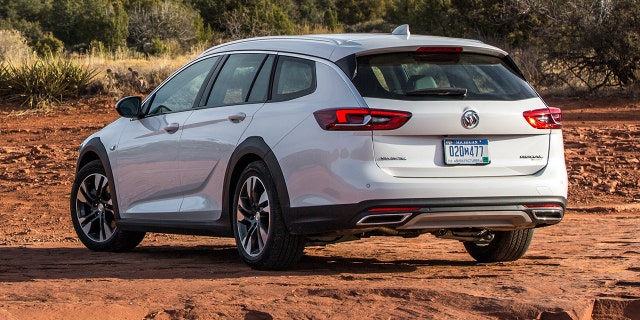 As long as "Freebird" and as roomy as Wyoming, the TourX is more in the mold of wagons of yore, but with a twist. In an effort to blend in with the SUV scene it comes black cladding around the lower body and wheel wells to toughen up its otherwise sleek lines.
The idea is to get in on some of that sweet Volvo V90 Cross Country/Subaru Outback adventure lifestyle action, and they threw in a standard roof rack for good measure. Buick even lists the TourX in the SUVs & Crossovers section of its website, but with the ground clearance of a sedan, that's a stretch.
It does come standard with all-wheel-drive for $$29,995, which makes it an all-weather, if not all-terrain kind of car. The engine is a potent 2.0-liter turbocharged four-cylinder with 250 hp and plenty of grunt, so the TourX can get out of its own way.
In a straight line, at least. The ride quality is indifferent. It's neither sharp-handling, nor particularly plush. Just kind of there, like in the old days.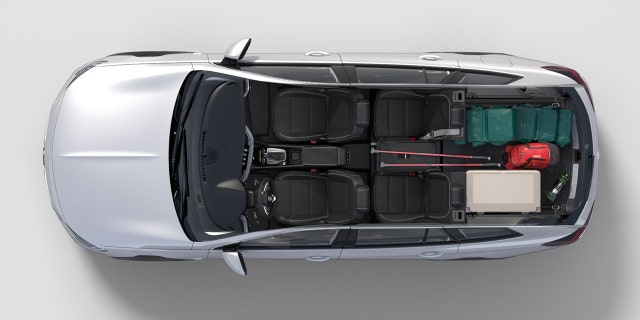 That's OK, because this is the kind of car you fill up with family and friends and calmly cruise around in. It's reasonably quiet and has tons of legroom front and rear, courtesy of a longer wheelbase than the midsize Regal sedan, which is actually a hatchback in disguise.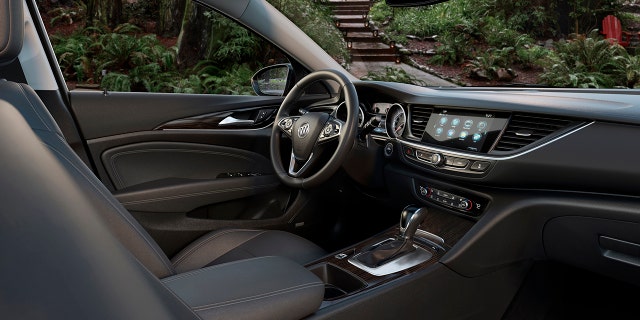 The furnishings are what you expect from a Buick – a little nicer than a Chevy, not anywhere near a Cadillac – and all of the latest safety and infotainment technology is available. That includes radar cruise control, a wireless charging pouch, Apple CarPlay and Android Auto smartphone integration, and foot-activated power tailgate.
All in, the TourX costs $41,675 , which is about five thousand more than a loaded Outback, but 10 grand less than where the V90 Cross Country starts.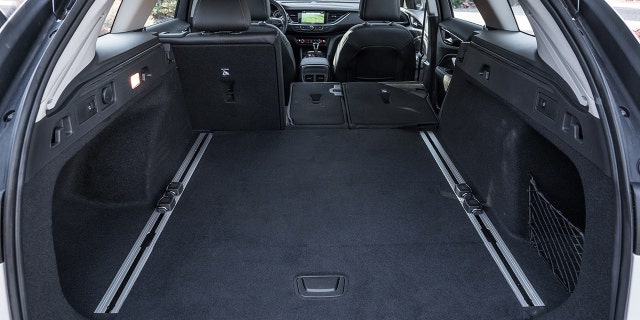 It's also that much cheaper than a comparably-equipped Buick Envision SUV, which is taller in height, a couple of inches shorter in length and has less cargo space than the TourX. Considering the wagon also gets better fuel economy – 24 mpg combined compared to 22 mpg – you can start to see its alternative appeal.
Unfortunately, some of that efficiency is courtesy of a fuel-saving engine start/stop feature that can't be disabled, but does get tiresome in stop and go traffic. Other than that, the only thing that really bothered me was the translucent shade for the panoramic sunroof that lets in too much light, while my passengers complained that the rear seat air conditioning vents weren't powerful enough. Keep in mind that both issues came up on a trip to the beach on a 90-degree day.
Short of a cross-country vacation, it probably was the best way to test out an all-American family car like this one…which happens to be imported from Germany, where it's built by GM's former Opel division, now owned by PSA Group.
Oh well, close enough.
----------
2018 Buick Regal TourX
Base price: $29,995
As tested: $41,675
Type: 5-passenger, 4-door all-wheel-drive wagon
Engine: 2.0-liter turbocharged four-cylinder
Power: 250 hp, 295 lb-ft
Transmission: 8-speed automatic
Fuel economy: 21 city/29 hwy