The 2018 BMW M5 is all-wheel-drive until you don't want it to be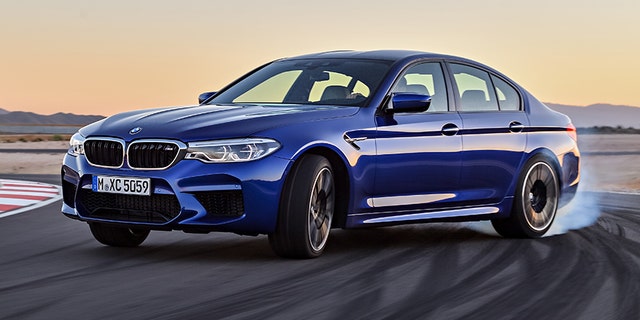 Can't decide between a rear-wheel-drive sports sedan and an all-wheel-drive one? If you're interested in the new BMW M5, you won't have to.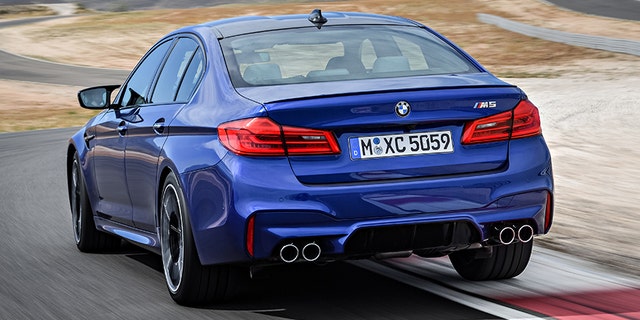 BMW has revealed the 2018 M5 with an innovative all-wheel-drive system that can be locked in a rear-wheel-drive mode for an extra dynamic driving experience.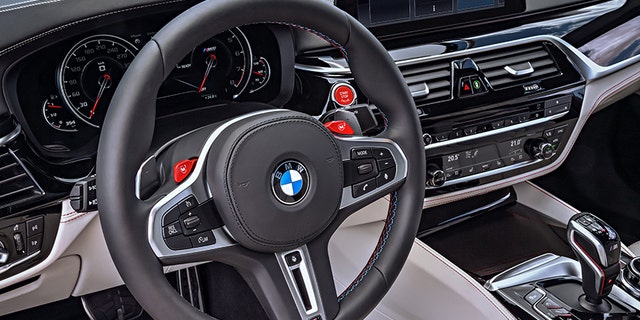 That means you'll be able to channel all of the twin-turbocharged 4.4-liter V8's 600 hp and 553 lb-ft to the rear wheels for smoky burnouts and lurid powerslides.
A central multi-plate clutch is the key to making it work and also doles out the power as needed in the M5's various all-wheel-drive modes, the sportiest of which can deliver a 3.2 second sprint to 60 mph.
The 2WD setting is an even more extreme version of the Ford Focus RS's Drift Mode, which can only send 70 percent of its power to the rear, but easily enables the all-wheel-drive car to do full donuts.
FORD'S WILDEST RIDE:
Along with the trick all-wheel-drive system, the M5 will have an 8-speed automatic transmission, adaptive cruise control and a top speed restricted to 189 mph. Expect it to be available with all of the 5-series high tech conveniences, like gesture control for the infotainment system and keyfob-enabled remote control parking, when it goes on sale in the U.S. early next year at a yet to be revealed price.