That buzz? Harley-Davidson confirms production electric motorcycle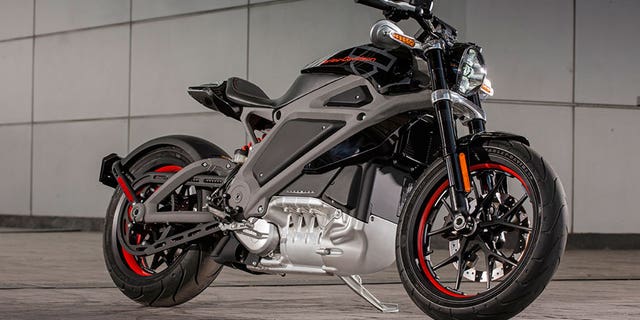 Black Widow already has one, and it sounds like you'll be able to ride an electric "Hog" soon.
Harley-Davidson Senior Vice President of Global Demand Sean Cummings tells the Milwaukee Business Journal that the company will have a battery-powered bike on sale within five years.
The decision comes two years after Harley-Davidson unveiled the Livewire electric motorcycle concept, which was powered by a 74 hp and 52 lb-ft motor that was good for a sprint to 60 mph in less than four seconds, and a range of 53 miles per charge. It's since been used by Scarlet Johansson's character in the "Avengers" films.
Forty Livewires were built and brought on a tour of Harley-Davidson dealerships, where test rides were offered and feedback gathered from current and potential customers. Price and specifications for the production bike have not been revealed, but Cummins says it will have at least double the range of the Livewire.
It will need it to be competitive. Harley-Davidson rival Victory Motorcycles put its electric Empulse TT on sale late last year with a range of over 130 miles per charge for $19,999.
----------
Harley-Davidson Livewire revealed: