Tesla teases secret Model X electric crossover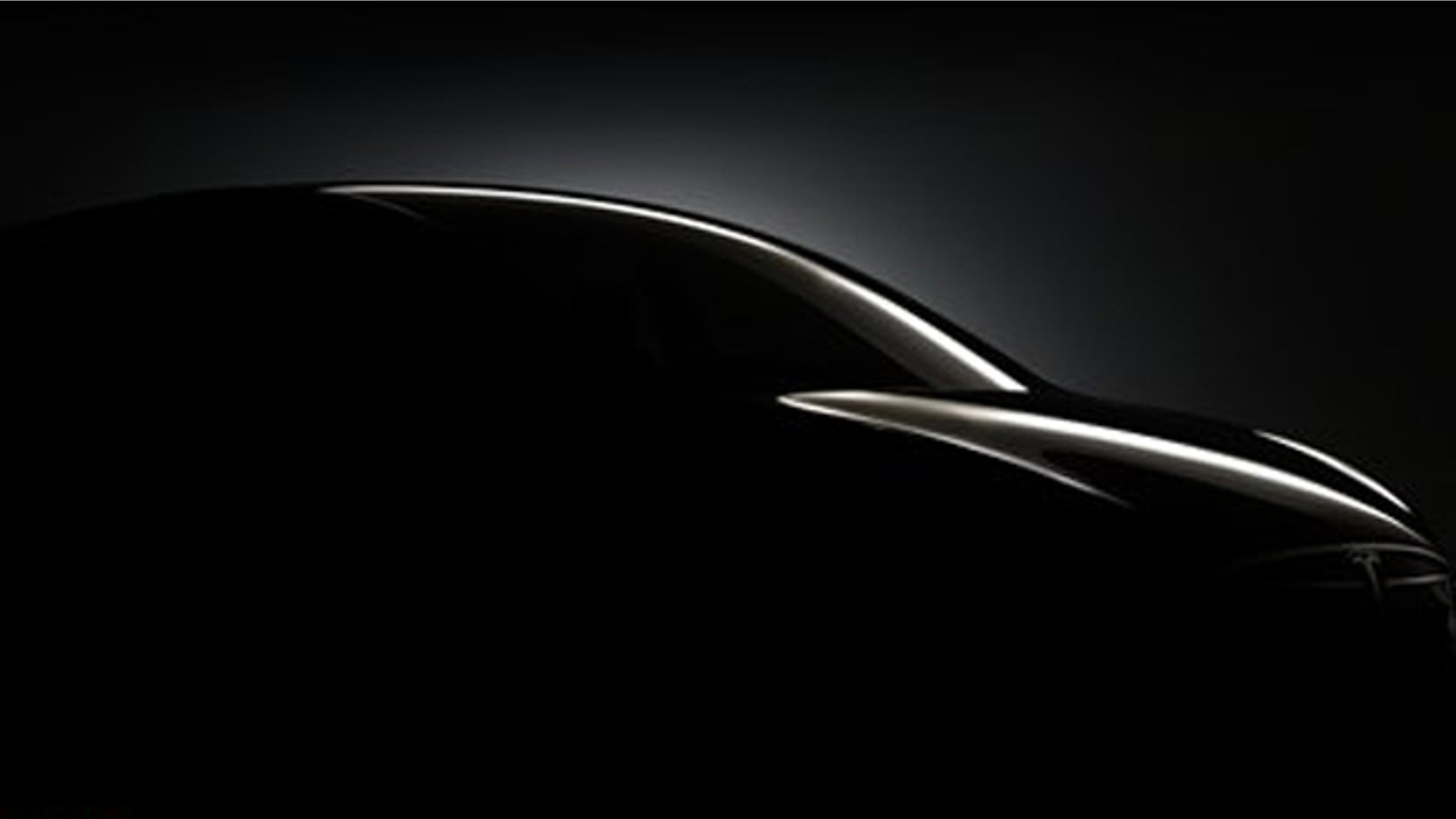 The truth is out there, and it's coming February 9th.
California electric carmaker Tesla Motors has released the first image of its secret Model X battery-powered crossover. The partial silhouette offering a hint of what's in store when the car is introduced in full at the company's design studio next week.
The rendering, which appears on an invite to the event that was posted online by members of the Tesla Motor Club, shows the grille and the outline of the hood and the greenhouse. The styling of the vehicle appears to be consistent with the company's upcoming Model S sedan, the most notable difference being a more upright stance than the low-slung Model S.
Read: Tesla Model S boasts 320 mile range, one-hour recharge time
The Model X will be built on the same platform as the high-performance Model S, which begins deliveries later this year. The all-electric luxury sedan has a starting price of $57,400 and is available in three versions, with rages of 160, 230 and 320 miles per charge. The five-door hatchback is available with a pair of rear-facing jumpseats that allow it to carry up to seven passengers, said to be a personal request of Tesla founder Elon Musk, who has five children. All that Tesla has said about the size of the Model X so far is that it will be larger than the Audi Q7, which has three front-facing rows of seats.
Estimated pricing for the Model X has not been mentioned, and it is not expected to go on sale until 2014. Both it and the Model S will be built at the company's factory in Fremont, CA, which was purchased from a now defunct Toyota-GM joint venture with the assistance of a $465 million loan from the Department of Energy.
Will it live up to the hype being created around it? In a tweet announcing the webcast of the Feb 9th unveiling, Musk tweeted that "Most cars are pretty blah. This one is not."
The world will see if he's telling the truth soon enough.