Tesla says Autopilot was not engaged when Model S crashed into a pond, killing driver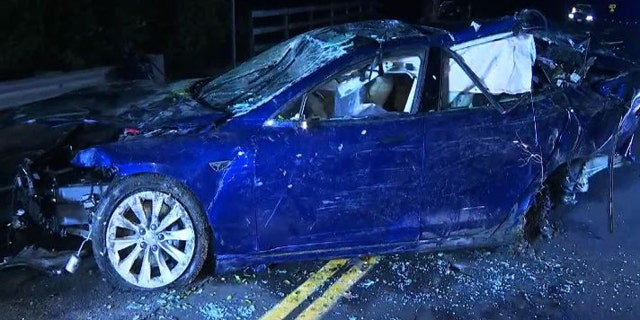 The driver of a Tesla Model S who was killed when his car crashed into a pond in Castro Valley, Calif., this past weekend was not using its semi-autonomous Autopilot feature at the time of the accident.
"We have been able to recover enough data from the vehicle to confirm that Autopilot was not engaged at the time of this accident," Tesla told KTVU.
Keith Leung was found in the driver's seat of the submerged on Sunday night after the property owner discovered a broken fence and evidence that there had been an accident.
Police said the vehicle came to rest 65 feet into the pond, suggesting it was going faster than the posted 35 mph speed limit when it left the road.
It has not yet been determined if Leung was driving under the influence at the time of the incident, but his family members told police that he had been missing since Saturday.