Tesla, possibly on autopilot, slams into truck in dramatic Utah wreck
Police in Utah are investigating whether a fast-moving Tesla car that rear-ended a fire truck on Friday was in autopilot mode.
The Tesla Model S was moving at 60 mph when it hit a truck that was stopped at a red light around 6:30 p.m., the South Jordan Police Department said.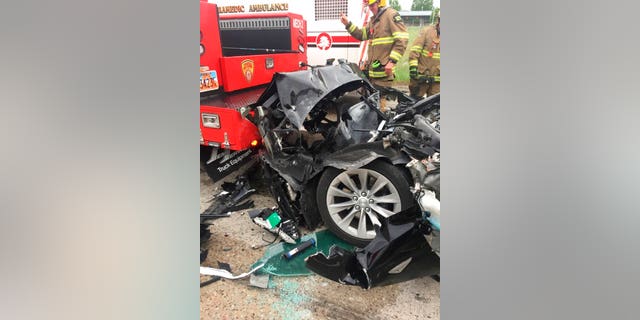 The car's brakes — according to witnesses — apparently were not deployed before the crash.
TESLA DRIVER WHO TURNED ON AUTOPILOT, MOVED TO PASSENGER'S SEAT ON HIGHWAY IS BANNED FROM DRIVING
"For unknown reasons, the Tesla failed to stop for the traffic at the red light and ran into the back of the Unified Fire Authority vehicle at 60 miles per hour," Sgt. Samuel Winkler said, according to Fox 13.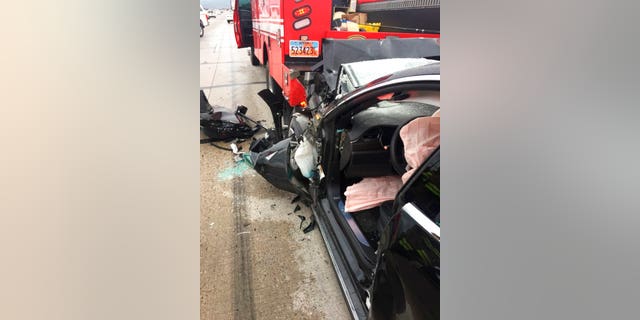 While the truck driver was not injured in the accident, the Tesla's driver, a 28-year-old female, suffered a broken ankle.
The crash came less than a week after federal investigators said they planned to investigate whether a Tesla, which crashed in Fort Lauderdale, Florida, was using the semi-autonomous driving system. Two high school students were killed and a third was seriously hurt.