Tesla accused of copycat semi truck design in $2 billion patent lawsuit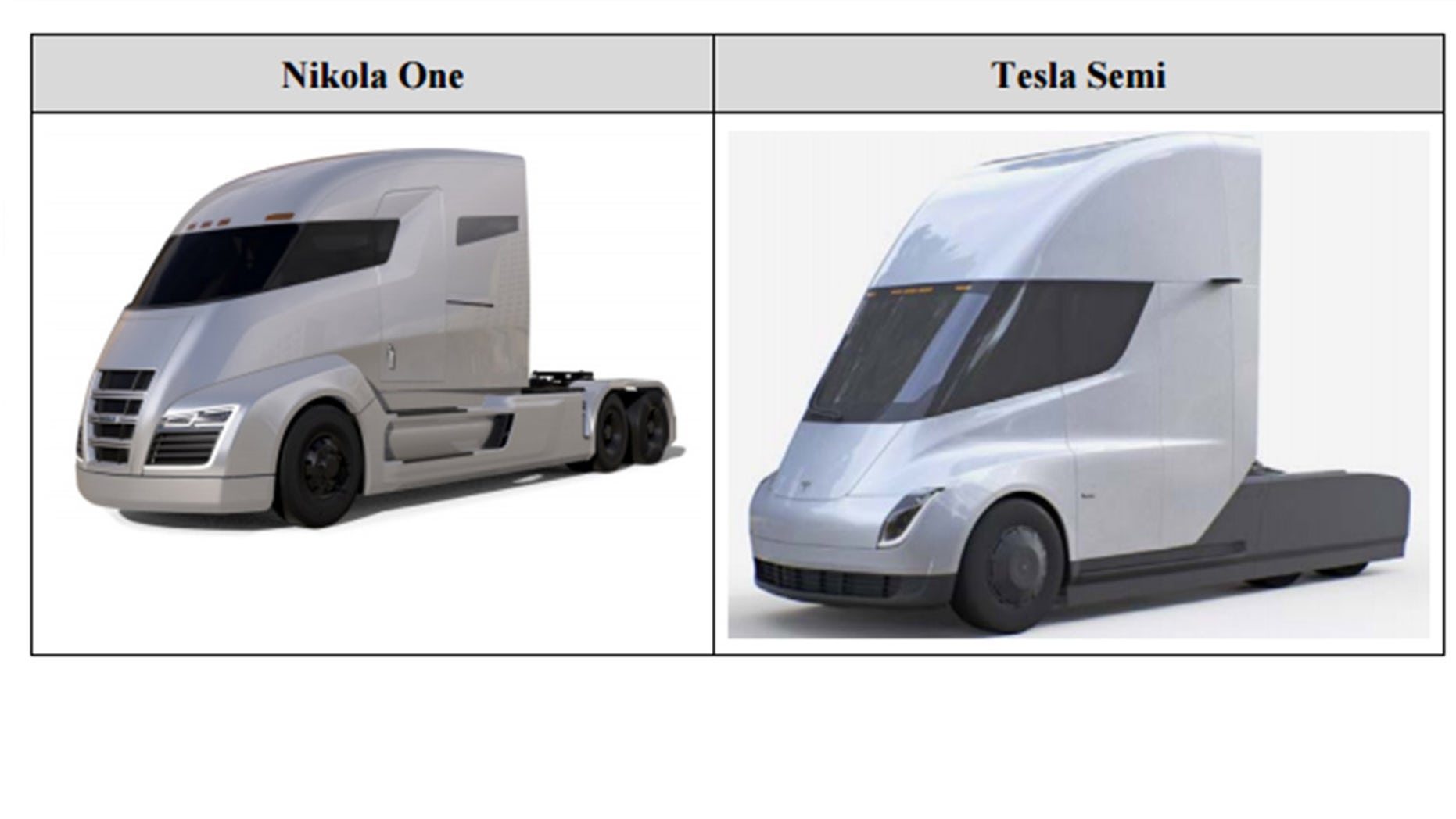 Startup truck company Nikola Motors has hit Tesla with a $2 billion lawsuit accusing it of patent infringement.
The Utah-based outfit alleges that the Elon Musk-run company copied several styling elements from its upcoming Class 8 tractor for the design of the all-electric Tesla semi it revealed last year.
Specifically, the suit points out the similarities in the shape of the body, the wraparound windscreen and the easy-access mid-entry door. Nikola was recently granted design patents covering all of those features.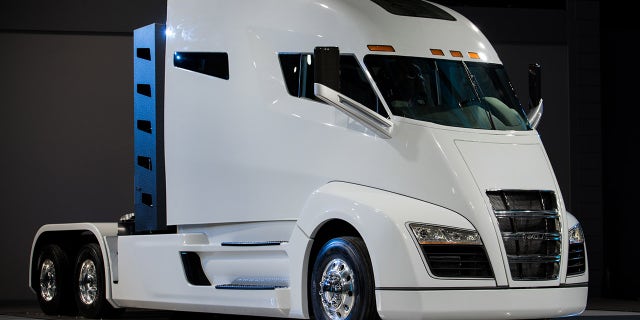 Nikola's vehicles use a hydrogen fuel cell to generate electricity to power their electric motors for up to 1,200 miles between fill-ups, while the battery-powered Tesla is being offered in two versions, with ranges of 300 miles and 500 miles.
Nikola unveiled its vehicle in May 2016 and says that, after seeing a teaser image of Tesla's semi, it asked the company on November 7, 2017 not to debut its truck until the issues could be resolved, but that Tesla went ahead with a public event on November 16, 2017.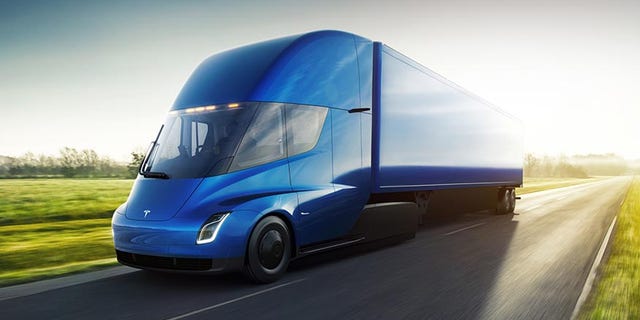 The $2 billion price tag is based on the number of orders Tesla received and the bump in its stock price following the reveal.
Nikola Motors claims it has over 8,000 reservations for its trucks and that they are scheduled to enter production in 2021, while Tesla reportedly has around 1,200 orders and says it expects to start fulfilling them by the end of 2019.
Nikola hasn't elaborated on the legal action, while a Tesla spokeswoman told Reuters that it's patently obvious there is no merit to this lawsuit."