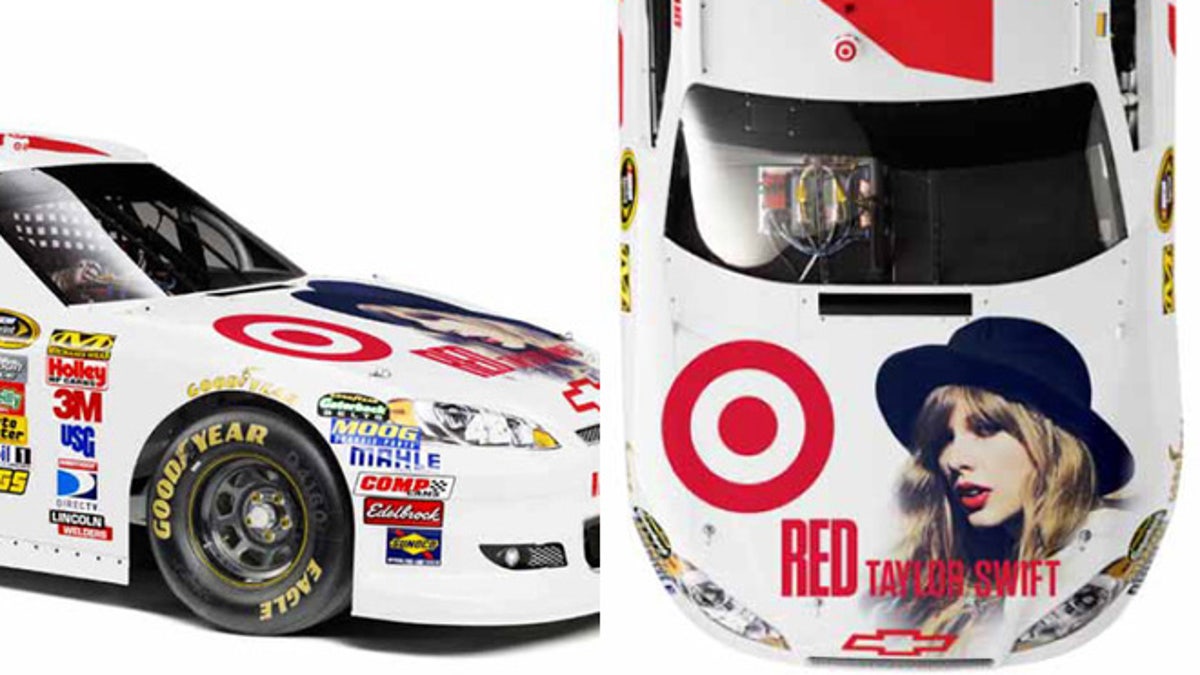 She's certainly got the name for it.
Taylor Swift is making her NASCAR debut this weekend at the Sprint Cup race in Kansas, not in a car but on one.
The face of the Grammy-winning songstress will be featured on the hood of the Target-Ganassi Racing Chevy Impala of Juan Pablo Montoya to promote her new album, "Red."
The color-appropriate record launches exclusively at Target stores on Monday, the day after the Hollywood Casino 400 at Kansas Speedway.
Montoya isn't one of the twelve drivers remaining in the Chase for the Sprint Cup championship race, but the 2000 Indy 500 champ is always a threat to win. Regardless of how he does on Sunday, the Columbian driver says the ad will "definitely draw some attention out on the race track."
Let's just hope it doesn't come as the result of an accident like the one at Talladega two weeks ago, that could turn out to be ugly in more ways than one.
FoxNews.com Autos is on Twitter. Follow us @foxcarreport