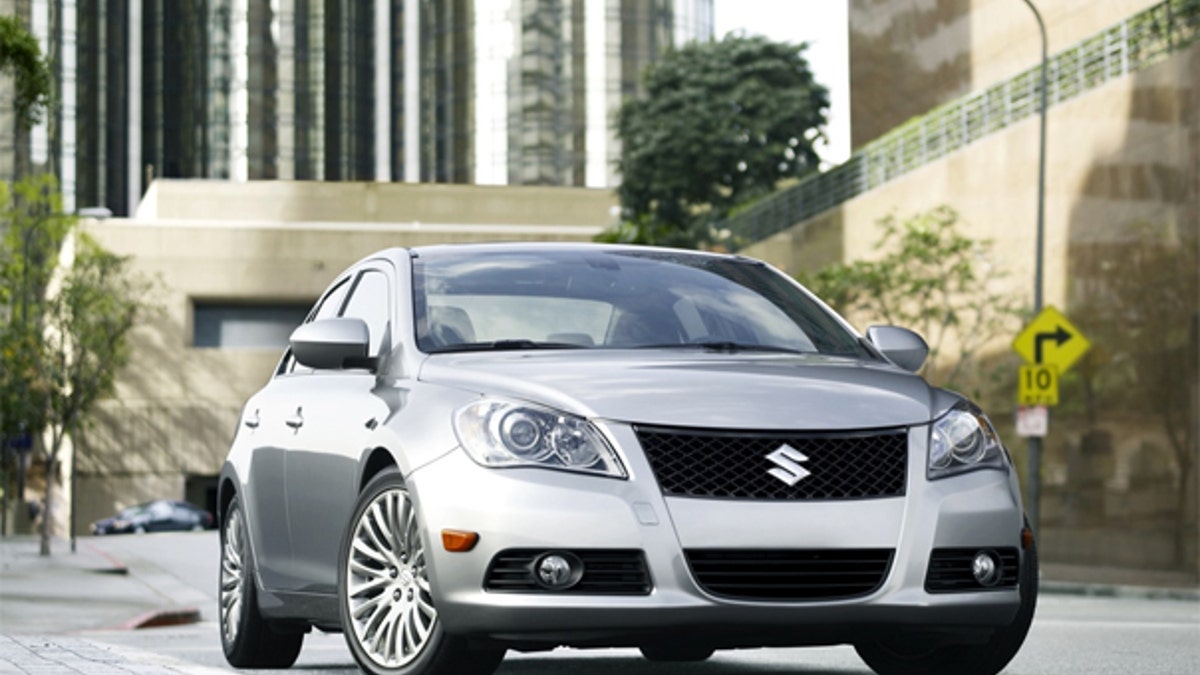 CHICAGO – Suzuki has been struggling with declining sales in the United States and the rising value of the yen, but the Japanese automaker said Thursday it is hoping to grow in America this year.
"American Suzuki has definitely built some momentum for 2011," said Koichi Suzuki, American Suzuki executive vice president.
Suzuki saw US sales drop 38 percent to just 23,994 vehicles in 2010, cutting its market share in half to 0.2 percent, even as total US auto sales rose 11.1 percent as the industry recovered from the 2009 downturn.
The dramatic decline has led some to speculate that Suzuki will pull out of the highly competitive US market, but executives said Thursday that is simply not the case.
"That's a very bad rumor," Kinji Saito, the president of American Suzuki Motor Corp., said on the sidelines of the Chicago auto show.
The start of the new model year in October has brought a revival of Suzuki's fortunes as sales got a big boost from the four-door Kizashi sedan, which is being re-positioned as a sporty, performance oriented alternative to the Toyota Camry and Honda Accord, Saito said.
Suzuki is looking at adding vehicles to its relatively small product line, but Saito stressed no decisions have been made yet.
One vehicle under consideration is the compact Suzuki Swift, which is built in India and engineered for markets around the world.
Suzuki is also considering adding an urban utility vehicle, Saito said.
Both the Swift and the urban utility vehicle could appeal to younger buyers that have not settled on an automotive style or brand, he said.
Suzuki is at a disadvantage in the US market because it does not build any vehicles in the United States and has been unable to raise prices sufficiently to account for the 20 percent appreciation of the yen.
Its Japanese competitors -- Toyota, Honda, Nissan, Mazda and Mitsubishi -- all build vehicles in the United States.
However, Suzuki's overall performance remains strong.
Suzuki on Monday said its net profit nearly tripled in the April-December period as healthy sales in Asia offset the strength of the yen.
The Japanese car maker, which is allied with Germany's Volkswagen AG, posted a net profit of 42.6 billion yen (US$518 million) in the nine-month period from 15.49 billion yen in the same period a year earlier.