Supreme Court Says Mazda Will Face Seatbelt Death Lawsuit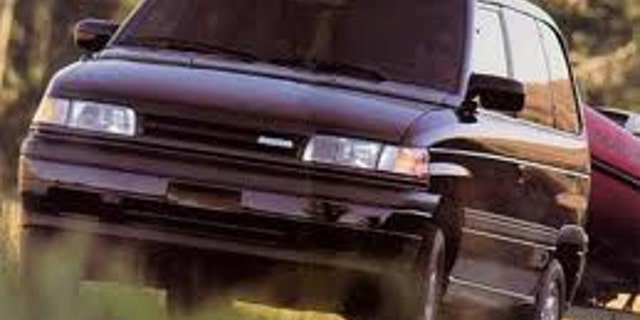 The Supreme Court will let Mazda be sued in California courts in case involving a woman who died while wearing a seat belt across her lap in her family's minivan.
The high court in a unanimous judgment Wednesday agreed to let the lawsuit go forward, despite complaints from the car company that federal regulators gave it an option on whether to install lap belts or lap-and-shoulder belts in the middle seats in the back of the van.
Thanh Williamson's family wants to sue Mazda Motor of America Inc. because it made its 1993 Mazda MPV minivan with only lap seat belts in the middle seat of the van's second row. Williamson, who was from Utah, died in a 2002 accident; her family says her body jackknifed around the lap belt causing fatal internal injuries.
Federal regulations require lap-and-shoulder belts for the front seats and the rear outer seats but give companies an option on the rear middle or aisle seats. The Williamsons want a court to say that Mazda was negligent for not putting the lap-and-shoulder belts on the inner seats on its own.
But Mazda said it is immune from lawsuits because the federal government in 1989 gave it a choice of installing either lap or lap-and-shoulder seat belts in the middle rear seat. A lawsuit forcing them to use lap-and-shoulder belts, the company said, would invalidate the choice being offered by the regulation.
California state courts have agreed, throwing out the family's lawsuit. They cited a 2000 Supreme Court decision that threw out lawsuits that tried to force car companies to install air bags in cars instead of other passive restraint devices.
But Justice Stephen Breyer, who wrote the majority judgment, said the only way that Mazda would be immune is if the "significant objective" of the federal regulation was to give auto manufacturers a choice of which seat belts to install.
The Transportation Department "gave no indication that its safety goals required the mixture of seatbelt types that resulted from manufacturers' ability to choose different options," said Justice Sonia Sotomayor in a concurring judgment.
Added Breyer: The more important reason why DOT did not require lap-and-shoulder belts for rear inner seats was that it thought that this requirement would not be cost-effective. The agency explained that it would be significantly more expensive for manufacturers to install lap-and shoulder belts in rear middle and aisle seats than in seats next to the car doors. But that fact — the fact that DOT made a negative judgment about cost effectiveness — cannot by itself show that DOT sought to forbid common law tort suits in which a judge or jury might reach a different conclusion."
Justice Clarence Thomas agreed with the judgment, but said the National Traffic and Motor Vehicle Safety Act of 1966 made coming to that conclusion even easier.
"Congress has instructed that 'compliance with a motor vehicle safety standard prescribed under this chapter does not exempt a person from liability at common law," Thomas said. "This saving clause 'explicitly preserves state common-law actions.' ... According to Mazda, the Williamsons' lawsuit alleging that it should have installed a lap-and-shoulder belt instead is pre-empted. That argument is foreclosed by the saving clause; The Williamsons' state tort action is not pre-empted."
Car company stock prices dropped shortly after the ruling was announced, some by more than four times the percentage decline in the Dow Jones industrial average.
Shares of Ford Motor Co. and General Motors Co. fell more than 4 percent from their opening levels. Toyota Motor Corp. shares dropped nearly 2 percent, although prices began to recover by midafternoon.
The Dow, meanwhile, dropped less than 1 percent.
"It kind of opens up the possibility for further lawsuits," Bill Selesky, an auto industry analyst with Argus Research in New York, said of the ruling. "It's just a general worry that the car companies might be liable for some type of financial payout to settle this stuff."
Justice Elena Kagan did not participate in this case because she worked on it while serving as solicitor general.