Software glitch could strand Chevy Volt drivers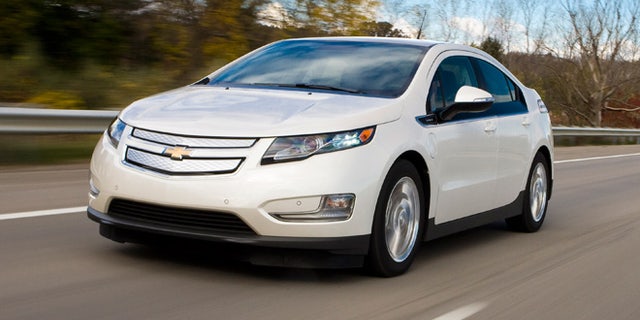 The Chevy Volt is not being recalled…again.
The Detroit News reports that Chevrolet is initiating a "customer satisfaction" program to fix a computer glitch that can cause the plug-in hybrid car's electric motor to shut down while the vehicle is in motion. Up to 4,000 2013 model year Volts may be affected by the problem.
The automaker is currently contacting owners to inform them of the issue, saying that it can occur after they use the Volt's delayed charging feature, which allows them to program a time for the car to automatically start charging to take advantage of off-peak electricity rates.
Several owners have experienced the problem in the real world, but the automaker says steering and braking are not affected when it occurs, which apparently allowed all of them to safely bring their cars to a stop. Turning off the car and waiting 2-5 minutes before restarting it temporarily solves the problem, but owners are being asked to bring their cars to a Chevy dealer for a re-flash of the control system software.
According to Chevy, there have been no accidents or injuries and it is not being treated as a safety issue at this time. The National Highway Transportation Safety Administration has not yet commented on the issue.
The Volt comes with free roadside assistance for 5 years or 100,000 miles.
In January, Chevy initiated another customer satisfaction program to reengineer the Volt in order to better protect the car's battery pack after government tests showed that certain components could potentially catch fire under after an accident.
No formal recall action was taken for the issue.