Sled dogs save car stuck in snow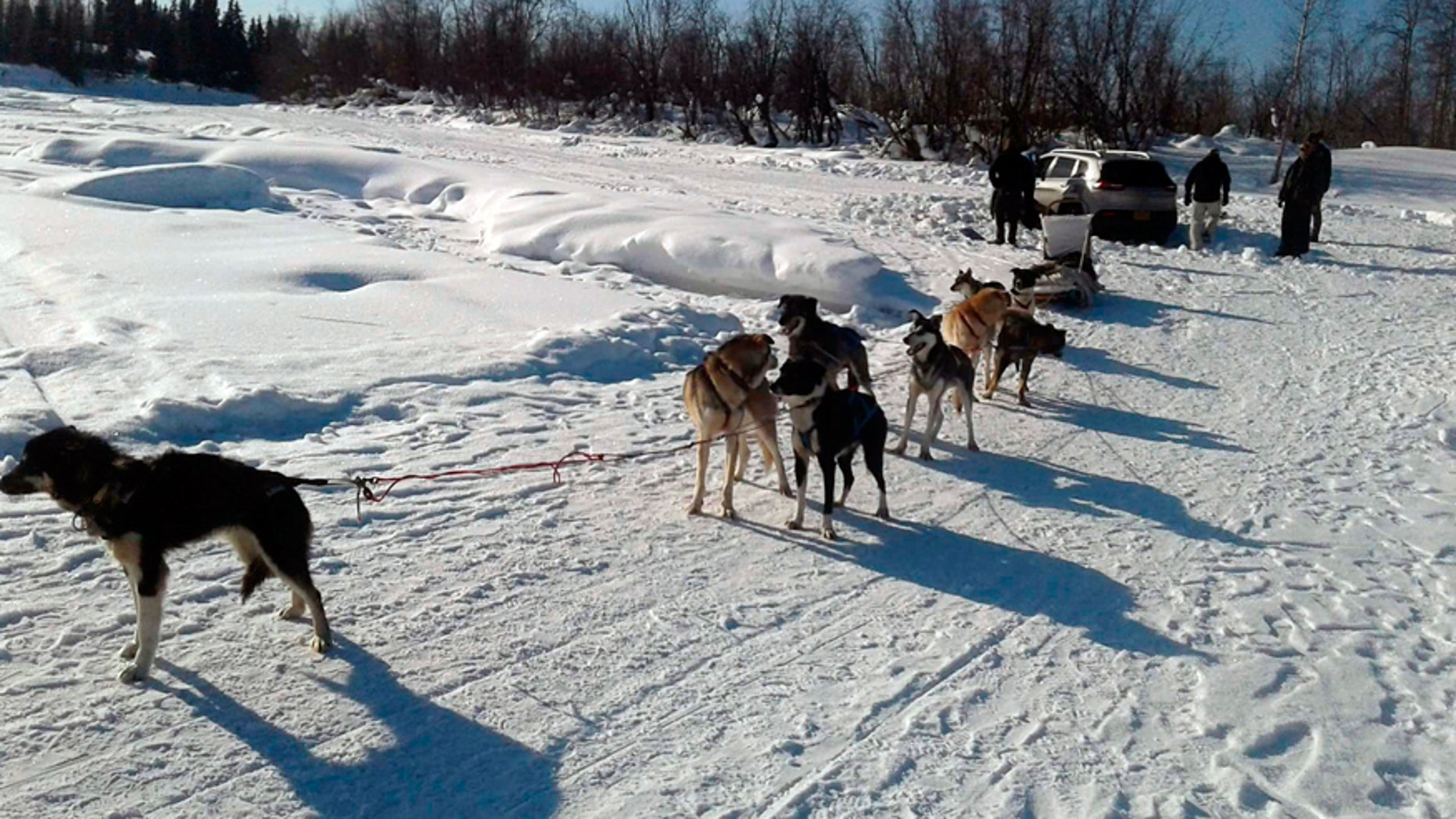 Getting towed has never been so cute.
A team of Alaskan sled dogs helped save a group of tourists who were checking out a scenic river near Fairbanks, Alaska, on Sunday when their SUV got stuck in the snow.
Musher Neil Eklund and his son were on their way home when they came across the hapless sightseers and called their nine dogs into action to pull the vehicle free, The Fairbanks Daily News Miner reports.
FOLLOW FOX NEWS LIFE ON FACEBOOK FOR MORE AUTO STORIES
Eklund said he had never pulled a car out the snow with his dogs before, but they had plenty of power to free the SUV and send the tourists on their way.
"We all tugged and pushed," he said. "The dogs had a lot of fun with it. When you have them all synced in unison, they can really pull."
He added: "At least it's a good story for them to tell when they go back home."
Eklund participated in the famed Iditarod Trail Sled Dog Race in 1981 and 1983.
CANINE CUSTOM: NISSAN 4DOGS CROSSOVER IS PERFECT FOR POOCHES
He is now training his son to run the Yukon Quest sled dog race and the Iditarod.
The tourists with the SUV were taking a risk by driving to the Chena River area, Eklund said.
Cars that have traveled on top of its frozen surface in recent years have fallen through, he said.
The Associated Press contributed to this report