Secrets of the Ford Mustang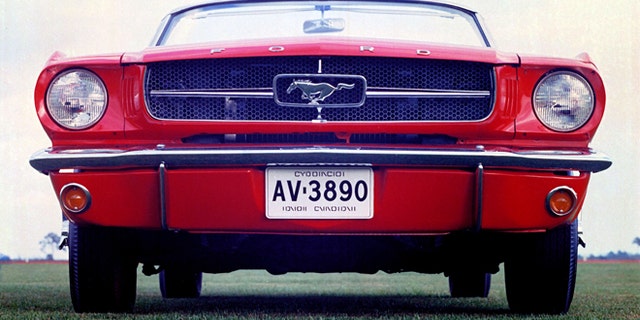 The Ford Mustang is an April baby, debuting at the New York World's Fair in April 1964. It's become one of America's best-loved automotive nameplates. But there are a few things about the legendary Mustang that most people don't know. Here are five of them:
Ford had used the Mustang name before on a car: The Mustang I of 1962 was a mid-engine concept car with a strange little V-4 engine. It shared almost nothing with the car that eventually became famous other than the soon-to-be famous name.
Ford couldn't call it the Mustang in Germany: A scooter company of all things held the rights to the name "Mustang" in Germany and Ford declined to purchase the rights for a reputedly paltry $10,000, Thus, the Mustang was known as the Ford T5 in Germany.
It was named after a WWII fighter plane, not a wild horse: It is generally believed that the Mustang acquired its name from the wild unbroken North American horse known as a Mustang. In truth, the car was named for the famous air war-winning North American P-51 Mustang, the WWII mount of famed test pilot and ace Chuck Yeager.
Toyota copied it: At the 1971 Tokyo Motor Show, more than a few eyebrows were raised when Toyota raised the curtain on its new Celica liftback. Several observers commented that it was essentially a 2/3 scale replica of the 1967 Ford Mustang Fastback.
Ford nearly killed it off: In the late 1980s, Ford toyed with the notion of killing off the Mustang in favor of the Mazda-based sporty car the Ford Probe. Mustang fans became incensed at the notion of a Japanese-engineered front wheel-drive car with no V-8 option replacing their beloved Mustang. Fortunately for all of us who worship the 2005 redesign of the Mustang and all of the wonderful variants that it has spawned, it didn't happen.