Scary origin theory about the cars in 'Cars' will blow your mind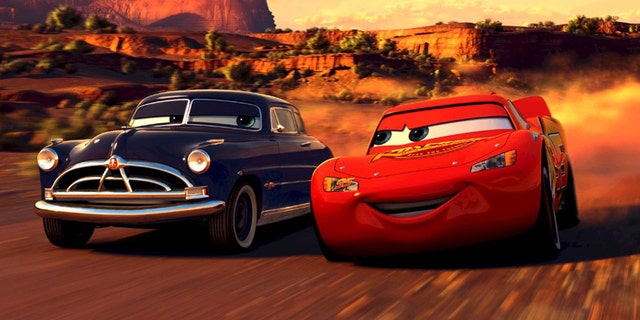 NEWYou can now listen to Fox News articles!
The kid-friendly film franchise "Cars" may actually be a horror show in disguise.
After years of fan speculation about where the cars originally came from, and what happened to the humans who presumably built them, the franchise's creative director, Jay Ward, has shared his own theory with ScreenCrush:
"If you think about this, we have autonomous car technology coming in right now. It's getting to the point where you can sit back in the car and it drives itself. Imagine in the near-future when the cars keep getting smarter and smarter and after one day they just go, "Why do we need human beings anymore? They're just slowing us down. It's just extra weight, let's get rid of them." But the car takes on the personality of the last person who drove it. Whoa. There you go."
(Considering that Elon Musk is working on self-driving cars AND a brain-computer interface, it's really not that far-fetched.)
The cars aren't immortal, though. Lightning McQueen's mentor, Doc Hudson, died sometime between the first two films and Ward tells ScreenCrush they planned to have a scene in this year's "Cars 3" that explained how that happened, but decided that it was too depressing.
FOLLOW FOX NEWS LIFESTYLE ON FACEBOOK FOR MORE AUTO NEWS
Ward also revealed to ScreenCrush that the reason you never see the cars' doors open – despite the fact that they have handles – is because their brains and eyes would ooze out. Probably a good call for a G-rated series.
Ward's thoughts on the subject are his own, however, and don't necessarily reflect the true nature of the "Cars" universe, which remains a closely-guarded secret.
But he's not the only one on the creative team that's speculated on the topic. Ward says production designer Jay Schuster once did a drawing that depicted a meteor hitting the earth and killing all the humans, with the cars becoming sentient in the aftermath of the destruction. Good times.
"Cars 3" opens on June 16 and is not yet rated. Bring the kids!