Say what? How to interpret car sales speak.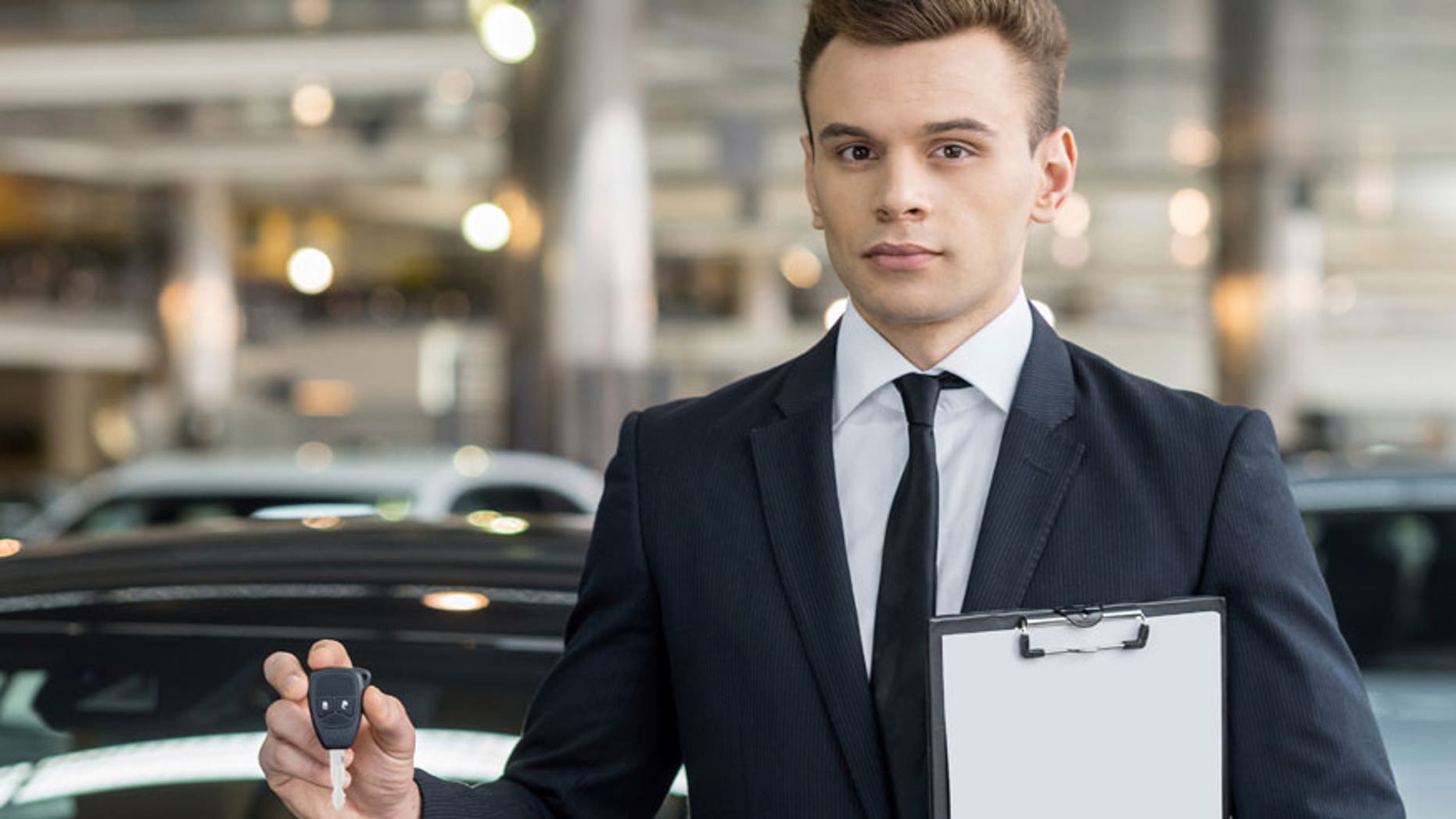 It is oft said that the worst part of buying a car is the dealer experience. It's so bad that former Hyundai CEO John Krafcik once famously said, " . . . Americans would rather go to the dentist than visit a car dealer." (Krafcik is now the CEO of TrueCar, the company with which ConsumerReports.org partners on the Build & Buy Car Buying Service.)
A lot of that frustration comes down to "sales speak." Salespeople have well-rehearsed routines, complete with their own language, for persuading car buyers to part with their hard-earned cash.
Finding the right deal isn't really that hard once you learn the lingo. This glossary will help ensure the car-buying process is conducted on your terms.
For more information, check our new-car and used-car buying guides. And learn how to get the best car lease.
More From Consumer Reports
MSRP
Manufacturers Suggested Retail Price is also known as sticker price. You shouldn't pay this amount unless the car you're looking for is the latest hot commodity, and then you should ask yourself whether you can wait until it no longer commands a premium.
Market adjustment
A premium that dealers add up on top of MSRP when a vehicle is in limited supply or a hot commodity.  This is pure dealer's profit and you shouldn't pay it unless you absolutely must have that car. Years from now, you are unlikely to recover this gouge during trade-in.
Dealer invoice
This is wholesale price of the car to the dealer on the dealer's official ledger. In theory, this is what the dealer pays the automaker for the car. But because it doesn't count toward the money the dealer makes on the back end of the sale—holdback and dealer sales incentives—it rarely represents their true zero-profit floor. The dealer may show you the "invoice" price to justify his bottom line. But most cars are available for less than invoice.
Dealer sales incentive
In any sales business, the sales staff are offered cash incentives to sell certain merchandise. But the salesperson's job is to sell you what you want to buy at the price you're willing to pay. If a certain car has a larger sales incentive, that's because it isn't moving and may be priced too high. The dealer should pass that incentive on to you if they want to move the car.
Holdback
A hidden profit, the holdback is usually 1-3 percent of the dealer invoice provided by the manufacturer for every car the dealership sells. With many cars selling near or below invoice, the holdback is designed to protect the dealers' profit margin. With smart negotiation, and ample car supply, the dealer may be willing to tap the holdback or other dealer sales incentives to seal the deal.
Sales incentive or rebate
Manufacturers offer limited-duration discounts to consumers to sell certain cars, also known as "cash on the hood."
Special Internet price
Don't be fooled. Any price a dealer offers—whether online, broadcast, or in print—should be no lower than what they'd give you if you walked in the door. At least such specials give you an idea of the scale of discounts freely offered before beginning formal negotiations.
Destination or delivery charge
A cost added onto the bottom line by all automakers for shipping the car to your local dealer. Consumer Reports includes the destination charge in all prices we quote in articles.
Out-the-door price
The final tally, including everything, sales tax, documentation fees, delivery charges, options, dealer add-ons, and even the dealer's "regional advertising fee."
Extended warranty or service contract
Most of the time, these plans are a losing bet. A Consumer Reports survey found that two-thirds of respondents spent more for the warranty than they got back in repair reimbursements. Since most new cars come with comprehensive warranties, it'll be a long time before you'll need the warranty extension. Smart money is on buying a car with better-than-average predicted reliability. Alternatively, an extended warranty can bring peace of mind should you knowingly choose a riskier car.  Also, few brands come with free maintenance plan with purchase. Purchasing a service contract generally saves little and locks you in to servicing at one business or franchise. (See our full report on extended car warranties.)
Rustproofing or undercoating
Don't bother. Today's vehicles are manufactured with good corrosion protection, backed by the warranty.
Fabric protection
This is the most expensive Scotchgard your upholstery will ever see. If you feel you need this protection, in addition to treatment the manufacturer likely provides, spend a few bucks on a can of fabric protector and spray it on by yourself.
Paint sealant
The dealer may tell you that an application of this clear coating will protect your car's surface for years, but it's little more than a vastly overpriced insurance policy on your paint finish. Skip this. Instead, wash and wax your car regularly.
VIN etching
This service acid-etches or engraves the vehicle identification number into the window glass to deter theft. Sometimes a VIN-etching charge of $100 or more is preprinted on the purchase agreement. Just cross it out. It's not mandatory. If you do want VIN etching, you can get it cheaper elsewhere or get a do-it-yourself kit for $25 or less. There is the potential that VIN etching may save on your insurance premium. Consult with your carrier before investing.
F&I office
The Finance and Insurance office is where you go after you finish haggling over the "out-the-door price" with the salesperson and sales manager. Consider the F&I manager to be another salesman hawking a different set of products: an extended warranty service contract, GAP insurance, credit life insurance, credit disability insurance, fabric, paint, and window sealant, VIN etching, wheel and tire insurance. A few of these services may be interesting; suffice to say you can get almost all of them for less money elsewhere. You can even try a preemptive strike by telling your salesperson up-front that you're not going to buy these extras—and you can also threaten to walk if they try anyway.
Acquisition fee
This charge is only associated when you purchase a vehicle with loan or lease. It covers expenses such as obtaining a credit report and verifying insurance coverage.
Base monthly payment
The portion that covers depreciation, any amortized amounts, and finance charges. Monthly sales taxes and other fees are added to determine the monthly payment.
Credit score or FICO score
Scores reflect the risk factor associated with extending a customer credit; they typically range from 350 to 850 or 900. The higher your credit score, the lower the interest rate you'll qualify for. (The riskiest customers pay higher interest rates to offset that risk.) Your score may vary by dealership and reporting agency, so don't stress about the specifics. Just do you best to keep your score up. You should learn your credit score ahead of time when you get preapproved for a car loan.
Super prime, prime, non-prime, sub-prime, and deep sub-prime
Five buckets your credit score may fall into, making it easier for a lender to gauge the interest rate they'll charge you.
APR
The Annual Percentage Rate is essentially the rate of interest you'll pay on a loan.
Markup or bump
Generally referring to the interest rate. Dealerships who do a lot of business with certain banks get a cut of the interest those banks charge, generally 2-3 percentage points. So if you get a loan through a dealer and pay 6 percent, the actual interest the bank is earning may be 4 percent; the other 2 percent goes to the dealer, essentially as a sales commission on the loan. Even then dealers can sometimes beat the retail rate you can get from a bank. But you're better off lining up your own competitive financing before setting foot in the dealership.
Documentation or conveyance fee
A charge by the dealer for doing the legal paperwork involved in the sale, such as registering the car and transferring title. It seems like it should be a cost of doing business, but dealers all charge it, so it's difficult to negotiate away.
Regional advertising fee
Again, a fee that's hard to negotiate away. Sometimes automakers or local dealer councils run widespread advertisements across an area, and all local dealers have to pay their share. This cost gets passed on to you.
Credit life insurance
It pays off your vehicle loan if you die before your car payments end. Some dealers may tell customers with poor credit histories that credit life insurance is mandatory. It isn't.
Credit disability insurance
Essentially a health insurance, credit disability insurance provides protection should you be unable to make payments due to illness or disability. Double-check to make sure if you already have disability coverage through your employer.
Lessee
The party to whom the vehicle is leased (i.e., you). The lessee is required to make payments and meet any other obligations in the agreement.
Lessor
A person or organization that leases, offers to lease, or arranges for the lease of a vehicle.
Gross capitalized cost
The vehicle price on which the lease is based. Negotiate it.
Adjusted (or net) capitalized cost
The total amount upon which the lease payments are based, including the cost of the vehicle, minus any down payment, plus any fees or other charges not paid up front.
Capitalized cost reduction
The same as a down payment when buying a vehicle with a loan. But this doesn't build any equity in a leased car.
GAP insurance
Guaranteed Asset Protection is essential for new leased vehicles. If the car is stolen or totaled, GAP pays off the lease. It also covers the difference between the value of the car and the loan balance on financed cars. Many lease contracts already include it.
Mileage allowance (or limitation)
The fixed mileage limit for the lease term, used to determine the residual value. You can pay for extra miles up front, but you won't get your money back if you don't use them. If you go over the limit, you'll have to pay an excess mileage charge.
Money factor (or lease factor)
The interest rate on a lease, calculated as the APR divided by 2400.
Residual value
The vehicle's estimated projected value at the end of the lease. It's set at the beginning of the lease and used in calculating your base monthly payment. The residual value is deducted from the adjusted capitalized cost to determine the depreciation, and thus your payments. It is also used as the fixed price at the end of the lease, should you decide to buy the car.
Subvention
A means of putting hidden incentives on certain lease vehicles by guaranteeing an artificially high residual value. These can make for great lease deals, but they probably mean you're less likely to want to buy the car at the end unless you can renegotiate the buyout price.
Security deposit
An amount that can be used by the lessor in case you default or at the end of the lease to offset any money you owe for wear and tear.
Sales tax (or use tax)
States differ in which amounts are taxed and when the taxes are assessed. In a lease, sales taxes may be assessed on the base monthly payment; any capitalized cost reduction; or in a few states, the adjusted capitalized cost. In most states, the sales tax on the base monthly payment is paid monthly.
Cash due at signing
Usually any capitalized cost reduction, plus the acquisition fee and the first month's payment.
Early-termination fee
Usually equivalent to the rest of the remaining payments in a lease, should you need to end the lease early.
Excess mileage charge
A fee, usually 10 to 25 cents per mile, for mileage in excess of the maximum specified in the agreement. It is typically better to prepay for miles, if you risk going over.
Disposition fee (disposal fee)
A fee charged to defray the cost of preparing and selling the vehicle at the end of the lease. Sometimes a dealer may waive it if you decide to lease or buy your next car from them.
—Eric Evarts
Copyright © 2005-2015 Consumers Union of U.S., Inc. No reproduction, in whole or in part, without written permission. Consumer Reports has no relationship with any advertisers on this site.