Sammy Davis Jr.'s Rolls Royce Hitting the Auction Block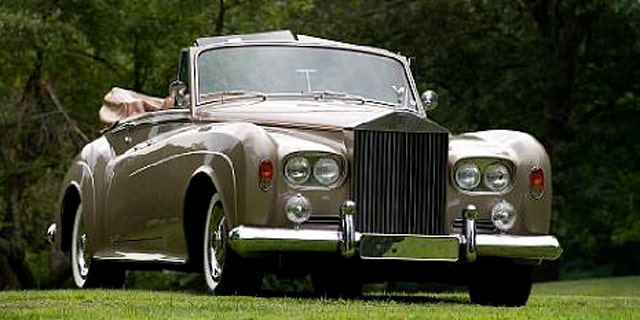 Apparently "The Candy Man" lived a pretty sweet life, for a while at least.
A 1963 Rolls Royce that once belonged to entertainer Sammy Davis Jr. is being auctioned by Bonhams at the Quail Lodge Sale in Carmel, California the weekend of Aug. 18th.
The sand-colored Silver Cloud III Drophead Coupe is only one of 23 built with left-hand drive. Custom touches include tinted glass and a case in the rear armrest for a notebook, compact and cigarettes. Davis purchased the car at the height of his "Rat Pack" fame and referred to it in a 1964 Ebony magazine interview as his "$20,000 plus Rolls Royce."
The Rolls has changed hands several times since Davis let it go several years later, and was once sold at the Barrett Jackson Scottsdale auction in 1999 for $9,828. Bonhams estimates its value today at approximately $500,000, due to its rarity and celebrity provenance.
Davis was nearly killed in a car accident in 1954 on Route 66 during a trip from Las Vegas to Los Angeles, losing his left eye in the incident. Nevertheless, he remained an avid car enthusiast until the end of his life, famously owning several vehicles customized by Batmobile creator George Barris and a DeLorean.
The singer was once quoted as saying, "I had more clothes than I had closets, more cars than garage space, but no money." According to the New York Post, when Davis died in 1990 he owed $15 million in taxes.
Click here for more from Fox Car Report