Saab Says New Teardrop-Shaped 92 Coming Soon, Spyker to Stay Exotic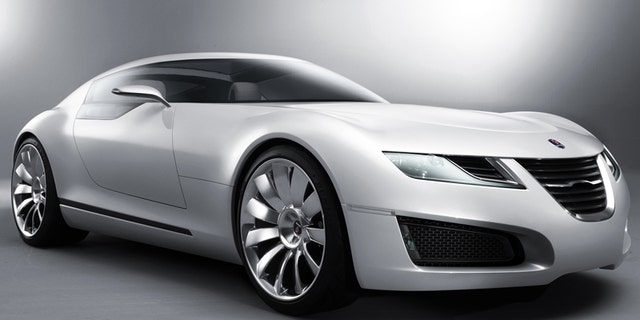 As the marriage of Saab and Spyker continues to take shape, details are beginning to emerge about the future product plans for the two brands. And the twain, apparently will not meet…much.
In interview at the 2010 New York International Auto Show, Spyker founder, and now Saab Chairman Victor Mueller told Foxnews.com that "definitely, if we look at the top of our priorities list, a small Saab - I've called it the Saab 9-2 - is the car where we need to expand into. Because this is where the market is going, and this is where Saab has, historically, been extremely successful."
Click here to watch the full interview in our FCR special from the 2010 New York Auto Show
Mueller described his concept for the car as light, with a teardrop shape, and a "very high tech, premium product positioned way north of the Audi A1 and Mini."
With it, Saab will target loyal, but lost customers who Mueller sees as looking for a return to the company's unique flavor, diluted under the ownership of General Motors. "They want this independent thinking company. They want the Swedish origins, they love the aeronautical heritage of the brand. If we just give them that, they'll come back."
What isn't in the cards just yet is a Saab sports car in the vein of the Saab Aero X concept of 2006. "I would love to see that, but I think that is where we are today, we have to be very conscious of where Saab is going to go," Mueller cautions. "If you look at a project like creating a super sports car with the Saab badge, you have to ask yourself 'will this bring profitability forward, and can we bring our break-even point down?' I don't think that we're there yet."
The new Saab has set a goal of selling 120,000 cars worldwide by 2012, after moving less than 40 thousand in 2009. Mueller believes that figure can be achieved without a major expansion into emerging markets like China, Brazil or India, though he does cite growth in those markets in the coming years as icing on the cake of profitability.
As far as the vehicles from Netherlands-based Spyker are concerned, while Mueller is enthusiastic about having access to Saab's product development technology and know-how, he doesn't envision they will compete head-on with their new corporate cousins. "I think we should be sticking with what we have….It would be a massive mistake to bring Saab up to that point, or to bring Spyker down. They're two separate brands and they need to be treated as separate brands."
Along with the $200G-plus two-seat Aileron and C8 coupes and convertibles, Spyker will be adding a high-performance SUV, called the Peking-to-Paris, to the lineup in 2012. An announcement on a powertrain supplier for that model is imminent. A prototype of the vehicle used the same General Motors-sourced 556 hp V8 found in the Cadillac CTS-V, but Mueller says that the deal to purchase Saab puts no restrictions on the new company's ability to work with other manufacturers on parts supply.
"We can trade and deal with whomever we want. So we have the opportunity, but not the obligation to use their [GM's] technology."