Roush Performance Ford F-250 is a 'super' tow truck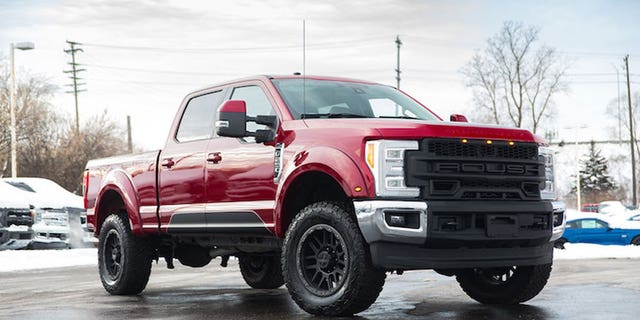 NEWYou can now listen to Fox News articles!
Roush Performance builds a lot of modified high performance Mustangs, and now it has just the thing to tow them to the track with.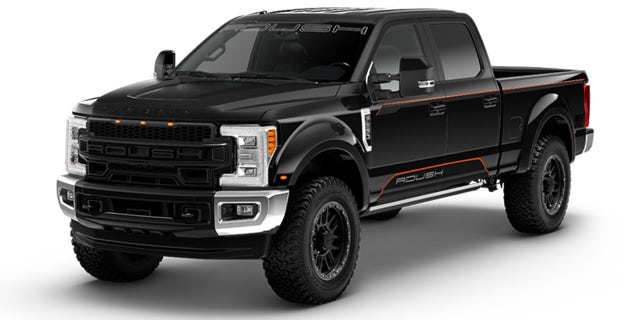 The Roush F-250 Super Duty is the company's first shot at a heavy duty pickup, and it's going all in by offering it with only a diesel engine.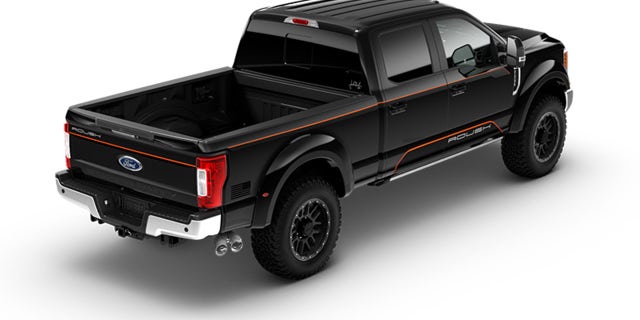 Primarily an appearance package featuring fender flares, a front bumper cover, a loud and proud Roush-emblazoned grille and lots of graphics, the F-250 also gets a few functional off-road updates including a 1.5-inch lift courtesy of a Fox suspension system, a set of unique 20-inch bead lock wheels and flat-washer lug nuts that the company says helps keep the F-250's factory tow ratings intact. There's also one of Roush's famous exhaust systems, this one designed especially for Ford's 6.7-liter Power Stroke diesel.
The price for the whole kit and caboodle is $13,800 on top of the cost of a donor truck.
ARE YOU FOLLOWING FOX NEWS AUTOS ON FACEBOOK YET?