Ronaldo roasted by internet after posting picture with new Lamborghini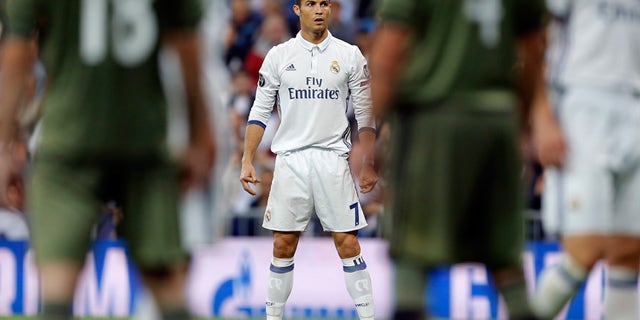 Rule No. 1 of the internet is that if there's a way to make fun of you, it will be done. Cristiano Ronaldo's life is pretty awesome, there's no denying that. He's one of the world's best soccer players, he makes a ridiculous amount of cash, he's dashingly handsome, he dates supermodels, he has a heart of gold ... you get the idea. Ronaldo is also very active on social media, sharing his lives with millions and millions of fans.
Every so often, though, Ronaldo winds up stepping in it a little bit. That's when the trolls come out, and most of the time you can't blame them. Who could forget Ronaldo's ill-fated competition for his boys underwear line, for example? The latest fodder for the Photoshopping masses is this picture the Real Madrid star posted on Instagram on Sunday.
"Bom dia" means "good morning," and seeing as he's posed next to a Lamborghini that's worth about £250,000, it's tough to argue with. His action-figure posture and the overall vibe of the photo drew out the meme-makers, however, and the results were classic.
I suppose there's worst things in the world than being made fun of for looking like an action figure.