Rolls-Royce does burnouts the proper way with the Wraith Black Badge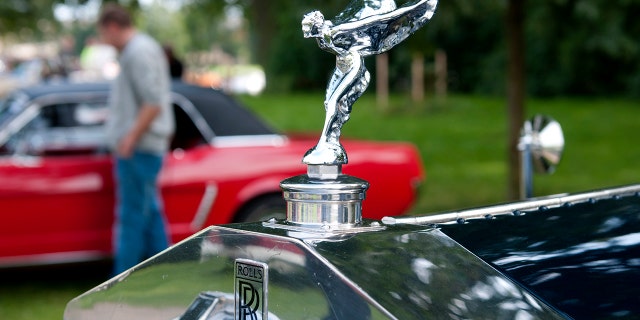 The Goodwood Festival of Speed is an excuse to race the rarest cars on an English earl's private estate. The Rolls-Royce factory is a few minutes down the street. Naturally, the two combine for rather epic presentations, such as this brand-new Rolls-Royce Wraith burning rubber on the Earl of March's driveway.
The annual weekend event allows race cars, exotics, and otherwise unattainable machinery to roar up a 1.16-mile course lined with hay bales. While not an actual race, the drivers in the Goodwood hill climb treat it as such, and Rolls-Royce was not about to let its 603-hp coupe appear fragile or weak in such heavy company. Imagine traveling 126 mph up someone's driveway. As the British say, that's a bit of all right.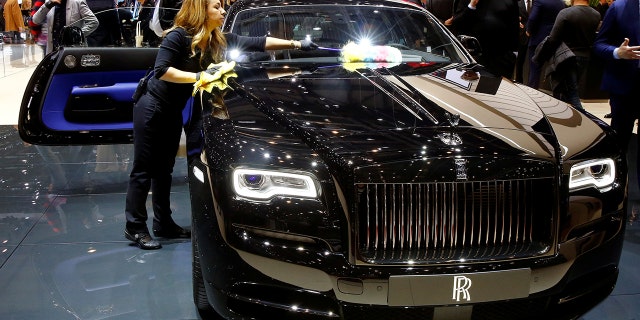 The Wraith Black Badge features the "deepest, darkest and most intense black" of any black car ever, according to Rolls-Royce. (That's a credible source, considering the automaker honored one customer's request for sparkling black paint by crushing 1000 diamonds into his car's finish.) Cosmetically, the Black Badge—also available on the four-door Ghost—is no different of an appearance package as the "Midnight" edition pickup tracks at your local Chevy dealer, only the wheels feature carbon fiber spokes and titanium fasteners. Larger front brakes, a retuned air suspension, new driveshafts, upgraded steering, and faster shifts complete the hardware changes. The interwoven aluminum within the carbon fiber dashboard trim is probably more expensive than a new Silverado, as are the suicide doors with the built-in umbrellas.
But it's the BMW-designed V-12 that's beyond reproach. Besides sheer power, the engine is so quiet and smooth it could be revving underneath a table during the Goodwood estate's daily tea service and not rattle a single cup. Just take it easy up other people's driveways.