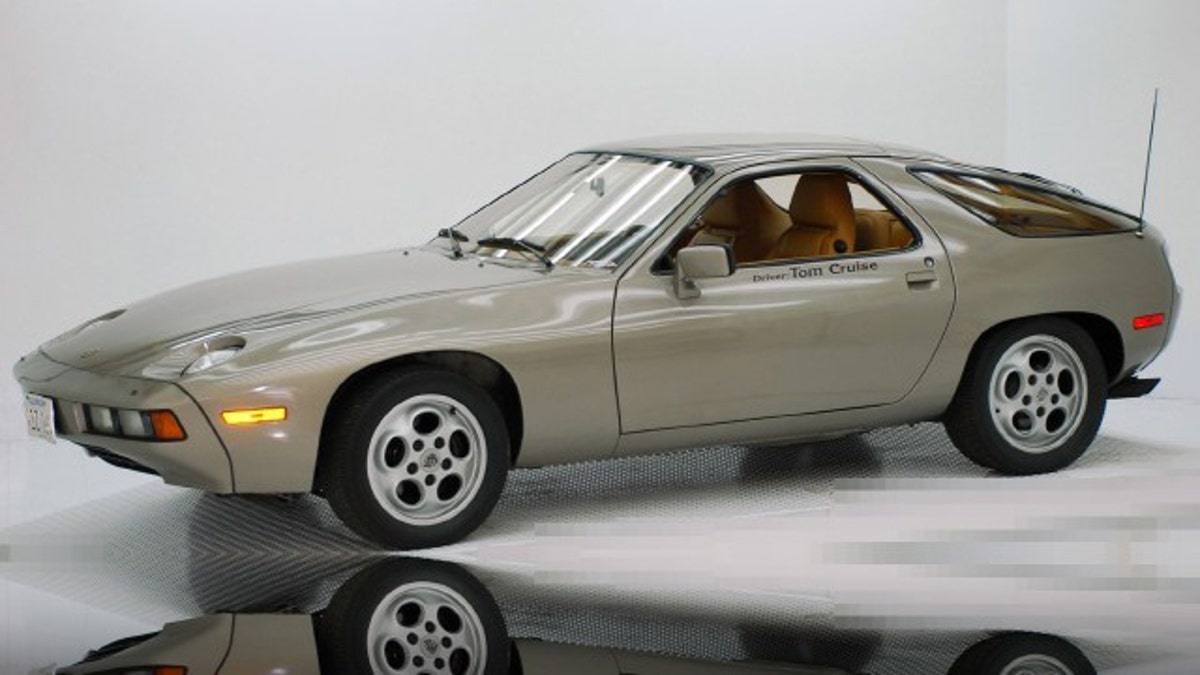 For Tom Cruise fans, there may be no substitute.
AllePorsche.com reports that a 1979 Porsche 928 used during the filming of "Risky Business" is being put up for sale by the Volo Auto Museum, located about an hour north of Chicago, where the movie was set.
The platinum metallic colored coupe was one of four 928s used during principal production of the film, according to museum director Brian Grams.
Grams says that he purchased the car several years ago from Denver car collector Lewis Johnson, who was obsessed with owning one of the Porsches from the film since he first saw it at the age of 14 and finally got around to tracking one down in 2005.
Johnson claims that the film's producer, Jon Avnet, told him that he taught Cruise how to drive a manual transmission in the 5-speed Porsche, which was used during the filming of several scenes. Cruise has since become a well-known automotive enthusiast.
Grimes tells FoxNews.com that the Porsche will be listed for sale on the museum's website within the week, likely for around $55,000. The well-worn sports car has over 100,000 miles on the odometer and is not exactly in pristine condition. According to NADA Guides, the average price of 1979 928 without the Hollywood credit is $7,800.
Of course, if you're looking for something slightly more affordable that's been touched by Tinseltown, Volo is also selling a 1991 Chrysler LeBaron for $1,995 that was used in the filming of next year's Superman reboot, " Man of Steel," starring up and coming hunk Henry Cavill, along with Russel Crowe and Kevin Costner.
The Iacocca-era Chrysler may not be very exciting on its own, but was one of 50 cars provided for "Man of Steel" by Volo, all of which were from the late 1980's and early 1990's, indicating that the much-anticipated film has at least one period-set scene in it, or just that the producers were trying to save a few bucks.
Either way, it's unlikely you'll be seeing a 928 rolling into Lake Michigan again anytime soon...unless that General Zod has something against high-performance German sports cars.