Retired Indy 500 driver Derek Daly fired from TV job for use of N-word 35 years ago
Retired Indy 500 and Formula One driver Derek Daly was fired from his job as a TV racing analyst this week after news of his use of a racial slur 35 years ago resurfaced, but he says the story being told about him is all wrong.
The controversy started last week when longtime Indianapolis Colts radio play-by-play announcer Bob Lamey, 80, was overheard telling someone about an interview he remembered from the Indy 500, in which a racing driver was asked if he thought anyone was holding back during qualifying, to which the he allegedly answered "there aren't any n---ers in this race."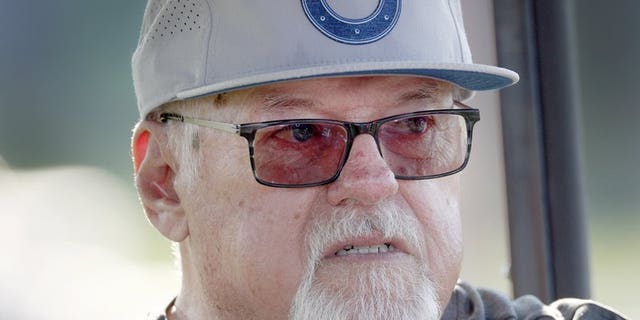 Lamey apologized to those around him, but retired from his job in the wake of the incident.
"The Colts deplore and do not tolerate the use of any racial slur – in any context," the team said in a statement.
It was later reported that Derek Daly, an Irishman who now lives in Indianapolis, was the source of the comment, and his employer, WISH-TV, immediately severed ties with him. However, while Daly admitted using the word, he said Lamey's recounting of the incident was incorrect and slanderous.
Daly told Fox59 that what actually happened was that radio reporter Larry Henry asked him what it was like being a rookie foreign driver on an American team, and Daly said if anything went wrong the only "n---er in the wood pile" would be me.
Henry told the Indianapolis Star he remembers the interview, and that he froze for a moment on air before tossing the segment back to the studio.
Daly claims he had no idea that the term was considered offensive in the United States, and that it was commonly used in Ireland when he was growing up.
"I quickly learned what a derogatory term it was. When I was first informed of this, I was mortified at the offense I might have caused people. I have therefore never used the word since. I made this mistake once, but never again," Daly told Fox59.
Lamey has not yet commented on Daly's version of events.