Report says the next Ford Mustang is coming in 2020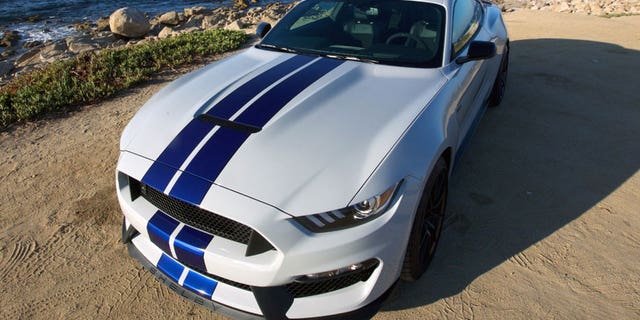 The Ford Mustang may be getting a makeover sooner than expected.
An industry forecast prepared by LMC Automotive for the accounting firm UHY LLC, which was posted to the enthusiast website Mustang6G.com, suggests that the start of production for the next-generation Mustang has been moved from January 2022 to May 2020.
The June 2015 report, which is based on a combination of publically available information and intelligence sourced from the industry, also says that the new official codename for the car is S-650. The current Mustang is known as S-550, and the one before that SN-197.
The acceleration of the project is significant as sports cars tend to have longer life cycles than more mainstream vehicles, due to their low volume production and specialized engineering. An all-new Mustang was just introduced in 2014, which means it will have just a six-year run, compared to nine years for the model it replaced.
Ford doesn't comment on future product in development, so the reason for the move, if true, is unknown. However, the all-new 2016 Chevrolet Camaro has been well-received by consumers and the automotive press, winning several comparison tests of the two cars and a number of Car of the Year awards. That said, the Mustang is ahead in the sales race this year, 17,573 vs. 11,702.
On the other end of the automotive spectrum, the report says a large flagship sedan from Lincoln is also on the way in 2020, which would presumably slot in above the upcoming Continental. Although the forecast is just that, the information published in previous editions has often proved to be largely accurate.
----------
Return of the Mustang Shelby GT350