Report finds driver, Tesla Autopilot both came up short in fatal crash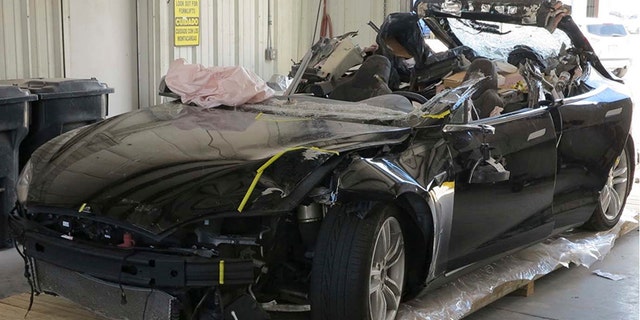 An investigation by the National Transportation Safety Board (NTSB) has determined that "operational limitations" of Tesla's Autopilot system played a "major role" in a fatal crash last May, but that the driver was also at fault for not paying adequate attention to the road.
Tesla owner Joshua Brown was using the semi-autonomous system on a Florida highway when both he and the car failed to notice a tractor-trailer turning left across the road. At the time, Autopilot was capable of steering the car within its lane and autonomously braking for vehicles in the road ahead.
Following the incident, Tesla said that the vehicles sensors were unable to identify the white truck against the bright sky behind it.
According to Reuters, the NTSB found that the system worked as designed, but should've done more to ensure driver attentiveness and restrict its use to highways and limited-access roads. The only way that it could monitor the driver was by sensing whether or not he was touching the steering wheel, which the NTSB called "a poor surrogate for monitored driving engagement."
The investigation also found that there were 10 seconds to respond to the truck, and that Brown did not apply the brakes. His last action was setting the cruise control at 74 mph on the 65 mph road, two minutes before the collision.
A Tesla spokesperson issued the following statement to Fox News on Tuesday evening:
"At Tesla, the safety of our customers comes first, and one thing is very clear: Autopilot significantly increases safety, as NHTSA has found that it reduces accident rates by 40%. We appreciate the NTSB's analysis of last year's tragic accident and we will evaluate their recommendations as we continue to evolve our technology. We will also continue to be extremely clear with current and potential customers that Autopilot is not a fully self-driving technology and drivers need to remain attentive at all times."
The NTSB issued seven recommendations for the auto industry, including the incorporation of electronic safeguards against improper use of Level 2 automated driving systems like Autopilot.
Tesla has updated Autopilot's operating parameters several times since the incident.
The NTSB report was issued on the same day that U.S. Transportation Secretary Elaine Chao revealed the federal government's latest voluntary guidelines for autonomous technology, which includes a section on driver monitoring and the transfer of control from vehicle to operator when a system determines that human interaction is required.