Renault Considering Return of Le Car?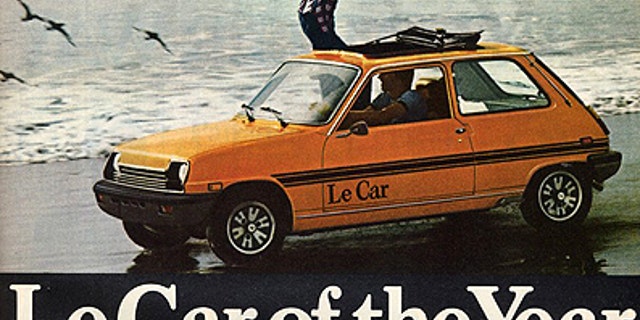 Dust off your berets and striped shirts because Renault may be bringing back the Le Car.
Online automotive news outlet InsideLine.com reports that the French automaker is considering a plan to reinvent the iconic supermini, also known as the R5 in Europe where it was once the best-selling car.
First imported into the United States through AMC dealerships in 1976, the three-door was given the cutesy Le Car moniker to emphasize its foreign style and fuel efficiency. Far from a runaway hit on the sales charts here, the car's enduring image – both positive and negative – has outlived its physical presence on American roads, where it continued to be offered until 1983.
According to the report, Renault is hoping to tap into the recent wave of small-car nostalgia that has been behind the success of the likes of the MINI, Fiat 500 and VW Beetle, among others. No word on exactly when a new R5 would be introduced, though it is unlikely to happen before 2014.
But don't start saving your Francs just yet. Aside from the fact that the currency no longer exists, unlike Fiat, Renault has no plans to re-enter the American market in the foreseeable future. However, as part of the Renault-Nissan alliance, it's possible that something like it could end up in showrooms parked next to the Sentras and 370Zs.
If so, perhaps they'll call it Le Kuruma this time around.
Fox Car Report is on Twitter. Follow us @foxcarreport