Record-Setting Driver Nears 3 Million Miles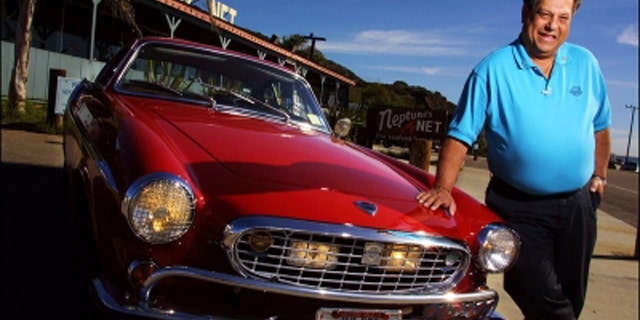 As a record-breaking automotive pioneer turned 70 last week, he showed no signs of slowing down. In fact, Irv Gordon – driver of the highest mileage vehicle on the road, a 1966 Volvo P1800 – aims to reach an unmatchable record sometime in the next three years.
With more than 2.8 million miles on his sporty red Volvo sports car, Gordon is celebrating his birthday by affirming his goal of reaching three million miles before his 73rd birthday, forever enshrining him as an iron man in automotive endurance.
Gordon, a retired science teacher from East Patchogue, N.Y., purchased his Volvo in June 1966, and immediately fell in love, driving 1,500 miles in the first 48 hours. With a 125-mile round-trip daily commute, a fanatical dedication to vehicle maintenance and a passion for driving, Gordon logged 500,000 miles in 10 years.
Click here for more auto news from Speed.com
Gordon credits careful maintenance for his Volvo's longevitiy. (Photo: Volvo) In 1998 with 1.69 million miles, he made the "Guinness Book of World Records" for most miles driven by a single owner in a non-commercial vehicle. In 2002, he drove the car's two-millionth mile down Times Square to national and international media attention.
Today, Gordon breaks his own record every time he drives, whether it's to Cincinnati for coffee, Rolla, Mo., for lunch or Green River, Wyo., for dinner. Gordon, like any mighty record holder at the top of his game, is mindful of his legacy as well as setting a record no one can beat.
Click here to continue reading this story at Speed.com