Range Rover's roof ripped off when transport truck it's on misjudges bridge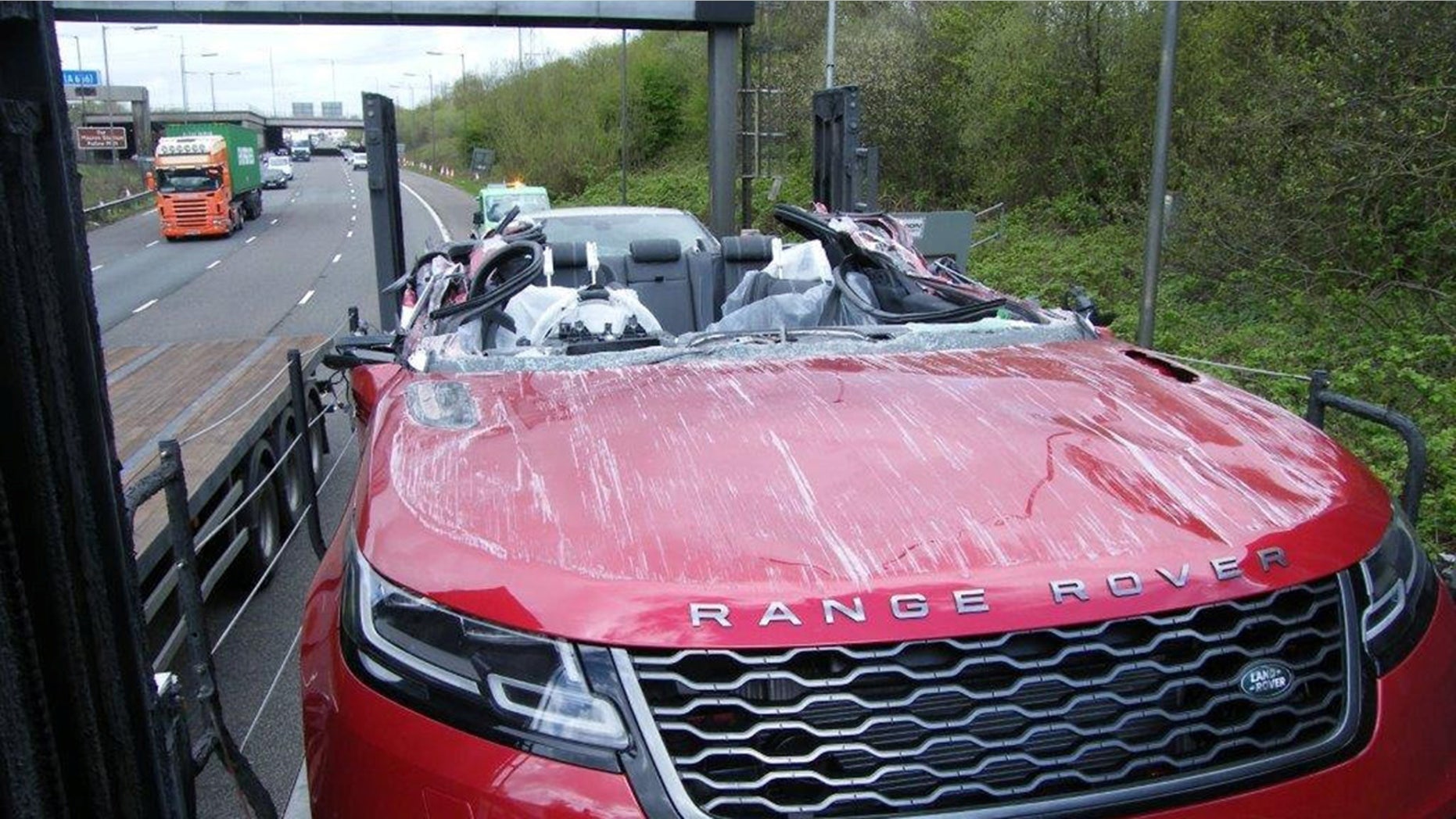 A car transporter collided with a motorway bridge - and accidentally turned a Range Rover into a convertible.
The driver forgot to lower the top deck before travelling along the M61, police said.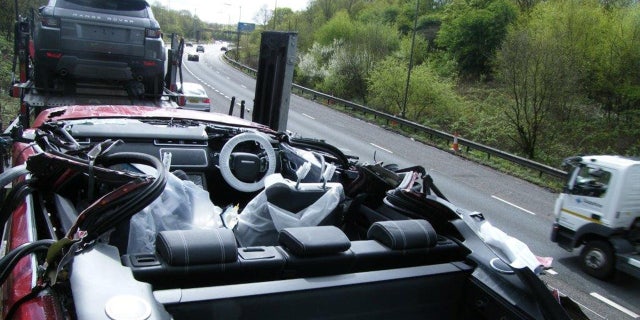 Fortunately nobody was hurt, but the new red car lost its windscreen and windows.
But photos show the rest of the car - including the seats, steering wheel and door - remained remarkably intact, following the crash near Farnworth, Greater Manchester, U.K. yesterday.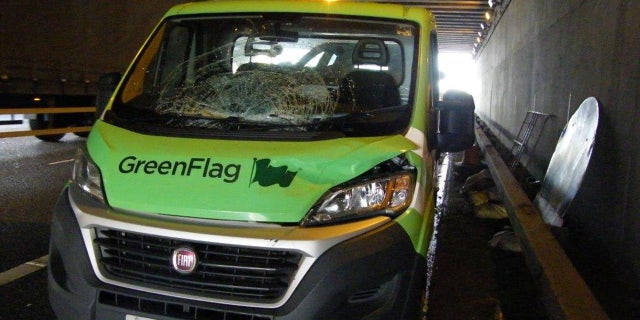 A Green Flag recovery vehicle and silver Range Rover - also on the transporter - were damaged in the collision.
Greater Manchester Police said the driver was given a ticket by officers at the scene for driving without due car and attention.
A spokesperson added: "Car transporter driver fails to lower top deck and collides with bridge resulting in turning this Range Rover into a none factory build convertible."