Ram to build only light duty diesel pickup for sale in U.S.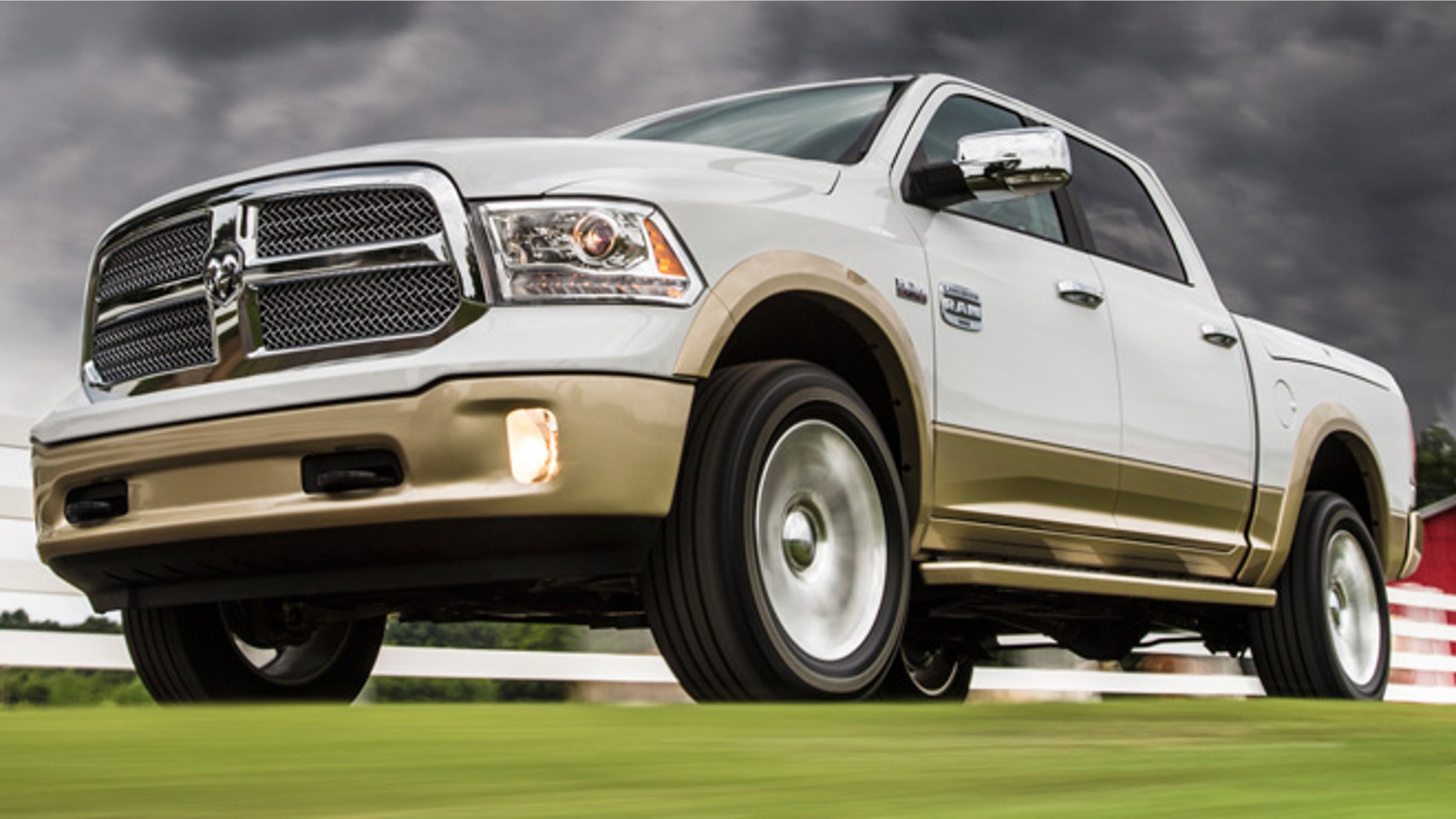 Ram's new pickup is in a class by itself.
Chrysler's truck division has announced plans to introduce a diesel-powered version of the Ram 1500 light duty pickup this year. It will be the only vehicle in the segment available with this type of engine.
The 3.0-liter turbocharged V6 based on the one offered in the 2014 Jeep Grand Cherokee, and is connected to an 8-speed automatic transmission.
Ram has not unveiled detailed specifications for the new truck, but says it will deliver best in class fuel-economy and torque when it goes on sale in the third quarter of this year.
The engine is rated at 240 hp and 420 lb-ft of torque in the Grand Cherokee, which has a tow rating of 7,400 pounds. The Cherokee has an estimated highway fuel economy rating of 30 mpg, while the current gasoline-powered V6 Ram 1500 gets a class-leading 25 mpg.
Ram will also be offering a different diesel engine option for its new ProMaster full-size van, which debuted at the Chicago Auto Show last week.
Although all three Detroit automakers offer diesel engines in their heavy duty pickups, neither Ford nor General Motors has indicated plans to introduce them into their half-ton lineups in the near future. Ford has relied on turbocharged gasoline engines to provide a combination fuel efficiency and power in recent years, while GM's all-new 2014 trucks feature V8's with cylinder deactivation technology.
Pricing for the diesel-powered Ram 1500 has not been revealed.