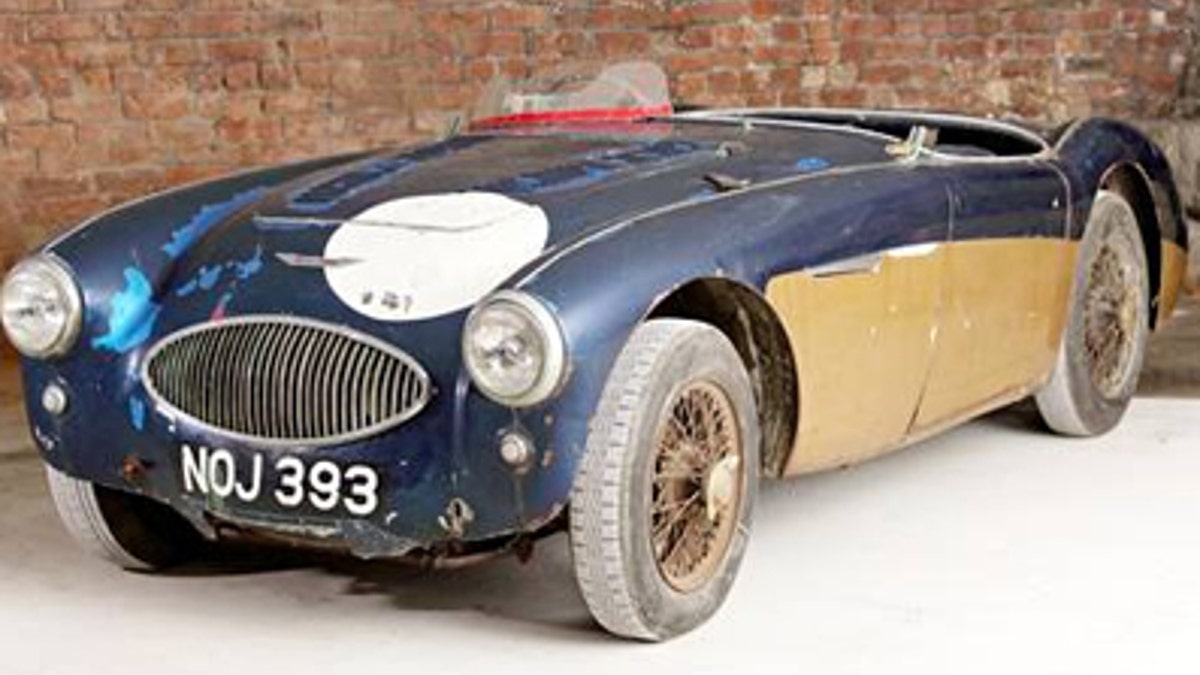 WEYBRIDGE, England -- A car involved in motor sport's worst ever accident -- in which 84 people were killed -- is expected to be sold at auction Thursday after being kept in a garage for the past 42 years in the north of England.
Detailed as Lot 433 in the December sale of UK auctioneers Bonhams, the Austin Healey two-seater racing car is expected to sell for nearly US$1.6 million, The (London) Times reported.
In 1955, the car had swerved to avoid another vehicle at a refueling stop during the Le Mans 24-hour race and was hit by a Mercedes-Benz traveling at 150mph. The Mercedes took off and crashed into the crowd and sparked several fires.
Read: Steve McQueen's Fire Suit from 'LeMans' Being Auctioned
The driver and 83 spectators were killed, while 120 other people were hurt.
The driver of the Austin Healey, Lance Macklin, escaped injury but the disaster had enormous ramifications for international motor sport.
James Knight, from Bonhams, said the accident "was tragic but a catalyst for many changes in safety."
The Austin Healey was impounded after the crash, and it was not returned to England until 1956. It then passed through several owners until it was acquired by the present vendor in 1969 for $243 in its current condition.
The sale will be held at Mercedes-Benz World in Weybridge, Surrey.