Product test: Armored car CEO sits in SUV while shot at with an AK-47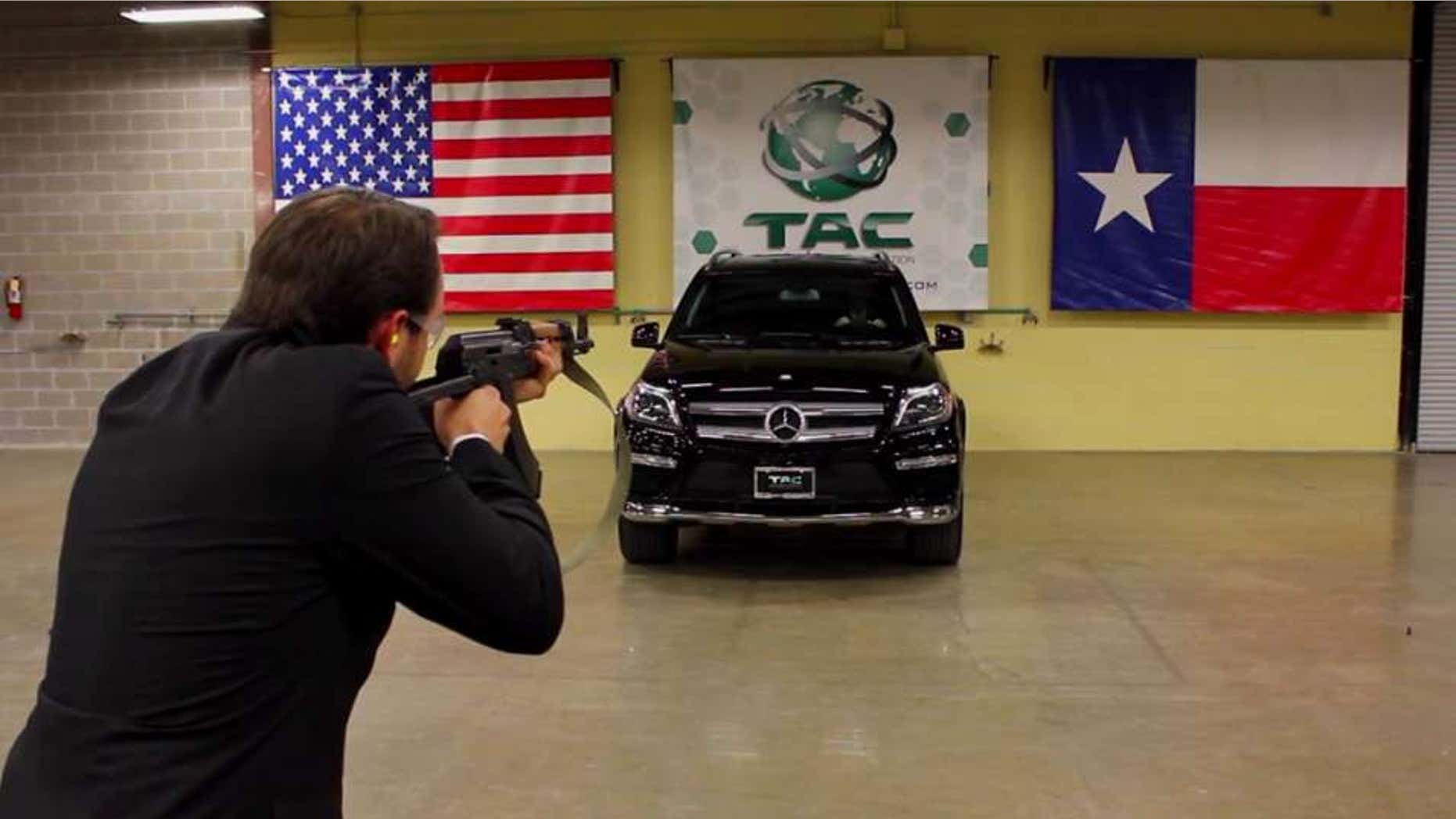 Texas Armoring Corporation (TAC) is a supplier of bulletproof vehicles based out of San Antonio, TX. In its latest video, the company's CEO Trent Kimball brings product testing to a whole new level as he sits inside one of TAC's bullet-proof Mercedes-Benz SUV's while it's being shot at by an AK-47.
Safe speed? Bulletproof Chevrolet Camaro provides performance and protection
Sharpshooter Lawrence Kosub takes 12 shots in total, with cameras set up outside and – yes – even inside the vehicle. How Kimball doesn't flinch throughout the whole thing is beyond us.
Do not attempt at home.