Prada redefines the car shoe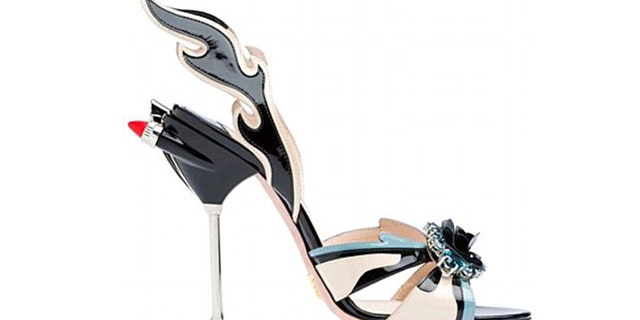 Prada is burning rubber in the race for the trendiest spring shoes.
Its hot-off-the-runway footwear blends three obsessions — women, heels and cars.
The shoes, including several different examples of pumps, sandals and wedges, are pure greased lightning. Sky-high stilettos feature a red, bullet-shaped tail light. A wedge is tricked out with exhaust-pipe flames shooting out the back.
Click here for photos of the full line.
A third style has a wedge shaped like a tail fin of a vintage Cadillac.
The collection of strappy, high-heeled shoes comes in hot-rod red and racing green with a shiny car-paint finish, and jeweled brooches on the front instead of hood ornaments.
Read more on this story at the New York Post