Phoenix K-9 unit police dog killed by carjacker after high-speed pursuit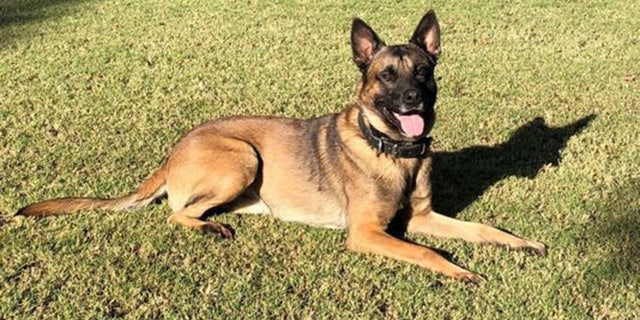 The city of Phoenix is mourning the loss of one of its K-9 unit police dogs, who was killed at the end of a dramatic high speed pursuit through the city's streets.
The dog, a 3-year-old Belgian Malinois named Bane, was attempting to subdue an alleged carjacker when he was killed by the suspect, who police found on top of the dog when they finally apprehended him. Police aren't sure yet how the Bane was killed, but say that he wasn't shot.
The 45-minute chase began when police attempted to stop a suspected serial car thief who they'd been tracking for weeks. Police haven't revealed his name, but he and his female passenger fled and aerial units were called in to help with the pursuit.
The pair eventually abandoned the vehicle and allegedly carjacked another, then did the same thing again. They stole a white Lexus SUV that was followed by a Fox 10 news helicopter caputuring it on camera running lights, driving the wrong way down streets and taking to the light rail tracks in an effort to elude capture.
Only one accident was reported along the way before police were able to bring the vehicle to a stop using a spike strip. The suspect then pulled the vehicle in the driveway of a home and ran inside as the passenger surrendered to police.
There he hid in an attic when the decision was made to deploy Bane.
"We sent Bane in to do what the dogs do," police chief Jeri Williams said after the incident.
"They are our protectors, our partners. It's definitely with heart that we lost Bane."
Phoenix mayor Greg Stanton and many others honored Bane and offered condolences to his handler.
According to Fox 10 Phoenix, killing a police dog is a class six felony in Arizona that is punishable by up to a year in prison. The male suspect was taken to a hospital after his arrest, and police have not yet announced any of the charges he and his female passenger are facing.